Make Some Noise 2015: Barnet Carers Centre
9 September 2015, 11:07 | Updated: 5 October 2015, 12:53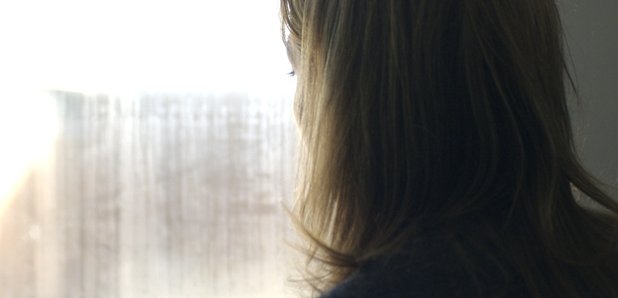 Barnet Carers Centre supports thousands of carers in North London including 650 young carers aged 5-17.
With 6.5 million people in the UK caring unpaid for an ill or disabled family member or friend, it's almost certain that this is something most of us will experience in our lifetime.
But unfortunately, often carers find that there is a lack of support available to them, resulting in a huge impact on their lives and their ability to effectively look after their loved one.

In 1996, Barnet Carers Centre was established to help improve the quality of life for these carers and those they are caring for.
Almost ten years later, the centre is supporting thousands of carers in North London, including almost 650 young carers aged 5-17, through a range of services including fortnightly clubs, counselling, mentoring sessions and outings.

Kylie was referred to Barnet Carers Centre by her school, after she was removed from her mum's care due to neglect and an unsafe environment. Her mum has a long-standing heroin and alcohol addiction and her Dad, having moved out, was unaware of the extent of the situation.

At home, Kylie was very self-sufficient, and provided emotional and practical support for her mum. As well as witnessing many incidents here, her Mum had been smoking heroin around her, which meant Kylie had also been inhaling the drug on a daily basis, making her drowsy and withdrawn.

Since joining Barnet Carers Centre, Kylie has been offered weekly 1 to 1 support, providing her with a space to open up for the first time. The centre has been working with her to help her understand drug addiction and the effect it has had on her mother, as well as giving Kylie the opportunity to express herself and how she is feeling.

Barnet Carers Centre's weekly school-visits have also helped Kylie find a certain consistency in her life. After all she has done and been through, Kylie is now beginning to feel proud of herself, and has grown in confidence and popularity amongst her peers. As recognition, she received an award from the Mayor of Barnet to celebrate her outstanding contributions as a young carer.

The work of Barnet Carers Centre is vital in supporting young people, just like Kylie, and Global's Make Some Noise is delighted to be able to support the project through our 2015 appeal.

For more information on Barnet Carers Centre visit http://www.barnetcarers.org