Elly's Story - When You Wish Upon a Star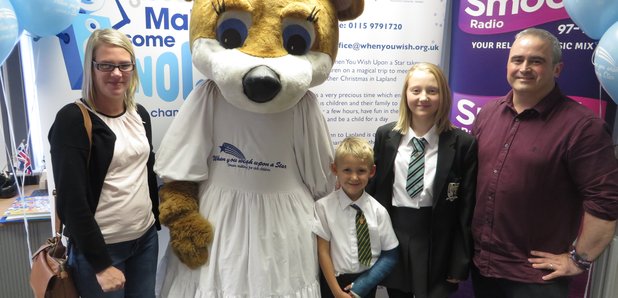 Global's Make Some Noise is supported 'When You Wish Upon A Star' in 2014, a small charity based in the East Midlands, granting the wishes of children suffering from life threatening illnesses.
Since the charity began in 1990, they have granted over 14,500 Wishes to very brave and courageous children and their families.
Wishes are varied and far reaching. For some a trip to Disney Florida or Paris to meet their favourite characters, for others it is a chance to get up close to a favourite pop star or sporting hero and some children simply want books and toys. Whatever the wish, wherever possible, When You Wish Upon A Star will aim to make that wish a reality.
When You Wish Upon A Star rely solely on fundraising events and the generosity of the public to enable them to grant the wishes of these special and courageous children. Your help is vital and with support from Global's Make Some Noise, they can provide a marvellous experience, during a very difficult time.
All children have Wishes, but for these children and their families that Wish is much more precious.
Smooth Radio's Gareth Evans is pictured above with Elly, who received a wish from When You Wish Upon a Star.
Brave Elly had her leg amputated after suffering a rare form of bone cancer. She had her special wish delivered by her hero, paralympian Richard Whitehead. From her hospital bed Elly watched Richard compete and became so inspired that she decided to compete in the English Federation of Disability Sports National Championships – swimming of course!
So when it came to a special wish for Elly there was none better than to swim - with dolphins! When You Wish Upon a Star sent Elly and her family on a magical trip to Disneyland in Florida to make her wish come true.