Terms: Win a new car this summer with arnold clark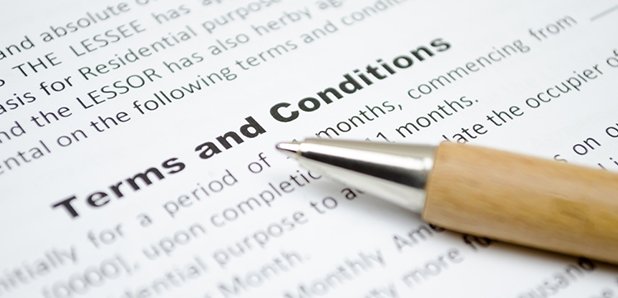 Rules:
The following rules ("Rules") together with Global Charities ("Global Charities") general and competition terms and conditions (the "Terms and Conditions") (which can be found at www.makesomenoise.com/terms-conditions/ ) apply to the 'Global's Make Some Noise Text Competitions' ("the Competition") as detailed in the Rules.
The "Radio Station" advertising the competition is Smooth Radio East Midlands.
Anyone who enters the Competition (an "Entrant") will be deemed to have understood these Rules along with the Terms and Conditions and will be bound by them. The Terms and Conditions are available on request from Global Charities.
Details of the competition:
To enter the Competition an Entrant must send a text message with the keyword to the following radio station shortcode GIVE to 65588, (the "Text Message Line"). Text messages will be charged at standard network rate. If you text after the closing time you will not be entered but may still be charged. The Text Message Line will open at 4pm on Monday 25th June 2018 and close at 7am on Thursday 6th September 2018 (the "Closing Time").
After entering the Competition, participants will receive a bounceback text message informing them that a voluntary donation to Global's Make Some Noise (registered charity 1091657 (England & Wales) & SC041475 (Scotland)) of £3 will be taken automatically an hour (60 minutes) after the time the first text was received, unless they text the word CANCEL as instructed. The £3 donation will be taken from the mobile phone used to enter the Competition and 100% of the donation will go to Global's Make Some Noise.
For the avoidance of doubt, you do not need to donate in order to be eligible for entry to the competition. Anyone who replies CANCEL to the first bounceback message and thereby opts out of donating £3 to Global's Make Some Noise will still be included in the prize draw.
The winner will be notified that they have won using the number of the phone that their text entry was sent from. The winner may be required to answer their phone, talk to the presenter/s and a call recorded with the presenter/s and played on-air. If you do not pick up the phone we reserve the right to select an alternative winner. Unsuccessful entrants will not be contacted.
Eligibility:
You must be over 18 with a full UK driving license to enter the Competition.
You can enter up to 10 times only, however you must text CANCEL after each entry to opt out of donating £3 to Global's Make Some Noise.
Prize:
The prize consists of a new 18 Plate Fiat 500 Pop 3dr (Delivery miles)
No substitute prizes or cash alternatives are available.
The prize is non transferable.
Specific prize terms:
This prize consists of one 18 Plate 18 Fiat 5001.2 Pop 3dr (Delivery miles)
Featured specification;
• Stop/start system
• Dualdrive PAS
• USB
• Electric front windows
• LED daytime running lights
• Isofix child seat preparation
• Speed limiter
• Chrome door handles
• Body colour bumpers
Arnold Clark will be the first registered owner of the car. The car will be provided with delivery miles.
The car must be collected from the closest Arnold Clark branch or Arnold Clark delivery centre to where the winner lives in the UK, where paperwork will be signed. The car can be collected within 30 days from the prize closing date (6th September 2018).
Depending on the home location of the winner, the winner may need to travel to take ownership of the vehicle. Travel expenses to collect the car from Arnold Clark are not included.
Entrants must be aged 18 or over and must hold a valid UK driving license.
The winner is responsible for insuring the car and proof of insurance must be provided prior to collection of the car.
The content of the prize may be subject to change and/or substituted with a prize of equal or greater value.
In the event of unforeseen circumstances, we reserve the right to change the collection date and substitute with another date.
We require winner name, contact number, postal address & email to facilitate the prize.
Not for resale, not transferable, there is no cash alternative. This is a charity competition and as such no refunds are given.
Winners will be required to take part in publicity (including interviews) with national and regional media at the request of Smooth Radio. By entering this competition, you agree that Smooth Radio may use your name, hometown, photo and any video or audio recording of your contribution for advertising and promotional purposes without additional notice or compensation, unless prohibited by law.
To enter the competition you must either live or work in the Smooth Radio East Midlands transmission area as defined by the following postcode areas:
DE1 1
DE1 2
DE1 3
DE212
DE214
DE215
DE216
DE217
DE221
DE222
DE223
DE224
DE225
DE231
DE232
DE233
DE234
DE236
DE238
DE240
DE241
DE243
DE245
DE248
DE249
DE3 0
DE3 9
DE4 2
DE4 3
DE4 4
DE4 5
DE451
DE5 3
DE5 8
DE5 9
DE551
DE552
DE553
DE554
DE555
DE556
DE557
DE560
DE561
DE562
DE564
DE655
DE656
DE7 4
DE7 5
DE7 6
DE7 8
DE7 9
DE722
DE723
DE735
DE736
DE737
DE738
DE742
DE757
LE1 1
LE1 2
LE1 3
LE1 4
LE1 5
LE1 6
LE1 7
LE1 9
LE100
LE101
LE102
LE103
LE111
LE112
LE113
LE114
LE115
LE125
LE126
LE127
LE128
LE129
LE130
LE131
LE142
LE143
LE144
LE156
LE157
LE158
LE159
LE167
LE168
LE169
LE174
LE175
LE176
LE181
LE182
LE183
LE184
LE190
LE191
LE192
LE193
LE194
LE2 0
LE2 1
LE2 2
LE2 3
LE2 4
LE2 5
LE2 6
LE2 7
LE2 8
LE2 9
LE3 0
LE3 1
LE3 2
LE3 3
LE3 5
LE3 6
LE3 8
LE3 9
LE4 0
LE4 1
LE4 2
LE4 3
LE4 4
LE4 5
LE4 6
LE4 7
LE4 8
LE4 9
LE5 0
LE5 1
LE5 2
LE5 3
LE5 4
LE5 5
LE5 6
LE557
LE558
LE6 0
LE651
LE652
LE671
LE672
LE673
LE674
LE675
LE676
LE678
LE679
LE7 1
LE7 2
LE7 3
LE7 4
LE7 7
LE7 9
LE8 0
LE8 4
LE8 5
LE8 6
LE8 8
LE8 9
LE872
LE874
LE9 1
LE9 2
LE9 3
LE9 4
LE9 6
LE9 7
LE9 8
LE9 9
LE952
LN1 1
LN1 2
LN1 3
LN2 1
LN2 2
LN2 3
LN2 4
LN2 5
LN3 4
LN3 5
LN4 1
LN4 2
LN4 3
LN4 4
LN5 0
LN5 7
LN5 8
LN5 9
LN6 0
LN6 3
LN6 4
LN6 5
LN6 7
LN6 8
LN6 9
NG1 1
NG1 2
NG1 3
NG1 4
NG1 5
NG1 6
NG1 7
NG101
NG102
NG103
NG104
NG105
NG110
NG116
NG117
NG118
NG119
NG121
NG122
NG123
NG124
NG125
NG130
NG138
NG139
NG145
NG146
NG147
NG150
NG156
NG157
NG158
NG159
NG161
NG162
NG163
NG164
NG165
NG166
NG171
NG172
NG173
NG174
NG175
NG176
NG177
NG178
NG179
NG181
NG182
NG183
NG184
NG185
NG190
NG196
NG197
NG198
NG199
NG2 1
NG2 2
NG2 3
NG2 4
NG2 5
NG2 6
NG2 7
NG200
NG208
NG209
NG210
NG219
NG220
NG228
NG229
NG235
NG236
NG237
NG241
NG242
NG243
NG244
NG250
NG3 1
NG3 2
NG3 3
NG3 4
NG3 5
NG3 6
NG3 7
NG316
NG317
NG318
NG319
NG321
NG322
NG323
NG334
NG335
NG34 0
NG34 7
NG34 8
NG34 9
NG4 1
NG4 2
NG4 3
NG4 4
NG5 1
NG5 2
NG5 3
NG5 4
NG5 5
NG5 6
NG5 7
NG5 8
NG5 9
NG6 0
NG6 7
NG6 8
NG6 9
NG7 1
NG7 2
NG7 3
NG7 4
NG7 5
NG7 6
NG7 7
NG8 1
NG8 2
NG8 3
NG8 4
NG8 5
NG8 6
NG801
NG808
NG9 1
NG9 2
NG9 3
NG9 4
NG9 5
NG9 6
NG9 7
NG9 8
NG901
NG902
NG904
NG905
NG906
NG907
PE10 0
PE10 9
S 401
S 402
S 403
S 404
S 410
S 417
S 418
S 419
S 425
S 426
S 427
S 450
S 458
S 459
Communicorp UK reserves the right to change the prize or part of it at any time.
The Promoters are Communicorp UK, registered with Phonepay Plus (ORG821-38748-55068) and Global Charities, registered with Phone-paid Services Authority
(ORG831-51159-55647).
Service Provider: Global Radio Services Ltd., 30 Leicester Square, London, WC2H 7LA. If you are having problems using our text entry service or feel a donation has been taken from your bill unfairly, please have a look at our FAQs at http://www.makesomenoise.com/premium-rate-phone-text-faqs/ or alternatively contact our customer helpline on 03333 212 196.