Win A VIP Night To David Gest's Legacy Tour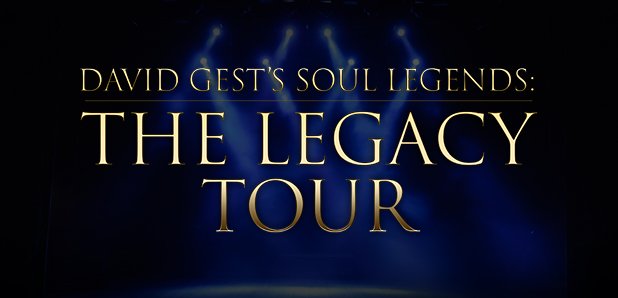 David Gest's Soul Legends will reunite in March 2018 for The Legacy Tour, and we're giving you the chance to experience the night like a VIP.
Smooth Radio and David Gest Limited will be sending you to this exclusive event on Saturday 17th March at Albert Hall Nottingham! Enjoy a meet and greet with the all-star line up, featuring Sheila Ferguson, Freda Payne, Fern Kinney, Lee John, Junior Giscombe and many more to be announced. Followed by an overnight stay with breakfast at The Hilton Hotel Nottingham!
For the past decade music lovers have been treated to performances from soul legends in a unique show created by the one and only David Gest. Each year bringing together a host of music icons with the songs that made them famous - few concerts have been packed with so many legendary hits!
After we tragically lost David in April 2016, The David Gest Foundation was set up to help raise money for some of the great causes close to his heart. This tour will raise much needed funds to continue the good work. Soul icon Dionne Warwick is patron of the David Gest Foundation and has welcomed news of the 2018 tour:
"I have been part of David's tours, and as I look at the incredible line-up of talent that will be coming to 16 cities in the UK to dazzle you, I know a good time will be had by all. Get your tickets now for a major musical treat!" Enjoy, Dionne
For all dates and locations click here
For tickets to The Legacy Tour at Albert Hall Nottingham on Saturday 17th March, click here

To win your tickets with meet and greet and a luxury hotel stay, answer the question below: