Divine Domiciliary Care Limited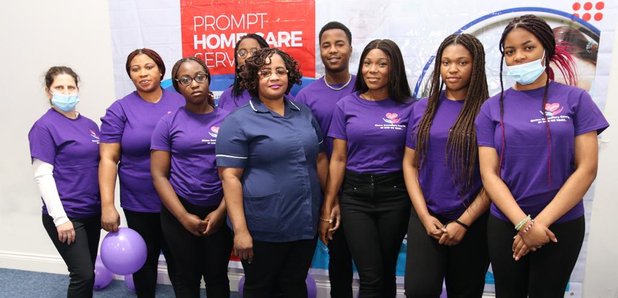 DIVINE DOMICILIARY CARE LIMITED is an Essex-based company set up to supply domiciliary care workers to support clients in their own homes.
They provide a service which is tailored to the needs of the individual service user who can no longer manage to maintain themselves without support.
Are you worried about your loved ones who are no longer able to support themselves?
If you are worried your Mum, Dad, Grandparents, Aunt etc, are not able to do things for themselves, THINK ABOUT DIVINE DOMICILIARY CARE LIMITED,
They provide quality care, and safe, effective and well-led services to their service users. They have unique services that are tailored to meet individual needs.
Their services are:

Domiciliary care services

Home cleaning

Post-hospital care

Palliative care
DIVINE DOMICILIARY CARE LIMITED has been set up to provide homecare services to individuals who need personal care or for people who are not able to support themselves. These services include other practical support to achieve sustainability in their own home. Their target groups are persons from 18 up to 100+ with...
Physical disabilities

Dementia

Sensory impairment

Divine Domiciliary Care Limited
66 Boscombe Avenue,
Grays Essex,
RM17 6DU.

Telephone: 01375468035
Email: divinedomiciliarycare@outlook.com