Join Paul Phear From 6pm Tonight For The Smooth Night In LIVE!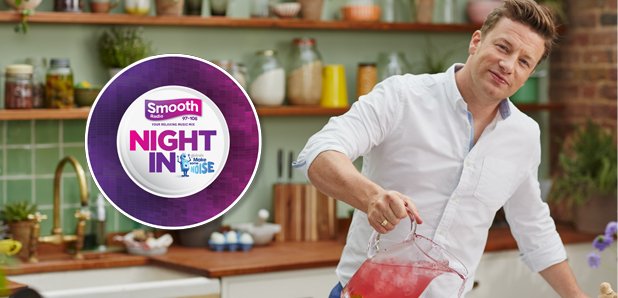 Join us on the evening of Saturday 8th October for a Smooth Night In and raise money for our charity, Global's Make Some Noise.
We're bringing the entertainment indoors for the perfect Saturday night – no reservations needed or a waiter in sight. It's your turn to wow your friends and family – so grab your apron, keep the drinks flowing and play host with your very own 'Smooth Night In'.
On Saturday 8th October, we've rustled up the ideal weekend session, complete with delicious menus and Smooth's very special show from 6 – 10pm, for a seamless soundtrack to your evening. We've even got £1,000 for you to spend on kitchenware in Robert Dyas!
Need some inspiration in the kitchen? We've got it covered! We've teamed up with the lovely Jamie Oliver, who has hand-picked some tasty recipes sure to go down a storm.
You'll find all these (and more) in our 'Smooth Night In' pack; just register your details below to download the pack. You'll then be entered into our competition to win £1,000 in Robert Dyas to help make your dinner parties even more impressive. Enjoy some hi-tech kitchen gadgets, get the latest blender, make your own loaf with a bread maker and replace all your old cookware with new!
We've also got Jamie Oliver's new book 'Super Food Family Classics' to giveaway. You can find full information about these prizes and terms and conditions here.

Whether it's your first dinner party or you're a seasoned host, our pack and Smooth's melodies will see you through.
As for your guests – well, they have it easy! In return for a unique evening, just encourage them to donate what they would have spent on a night out, to help us change the lives of disadvantaged youngsters right across the UK.
Get set for some delicious food and great music – and help make a real difference to the amazing small charities Global's Make Some Noise supports.