Join us on the Marella Gold Cruise 2020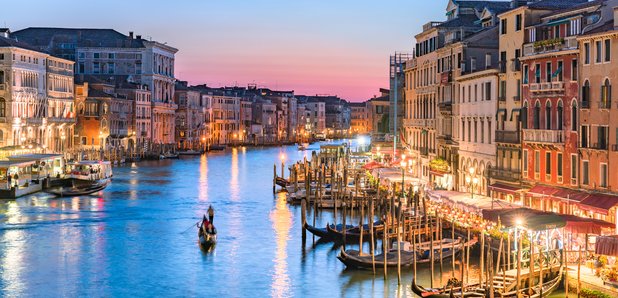 How would you like to be enjoying your favourite 60's, 70's and 80's music at a private party during an Adriatic cruise? Well, you could be joining us on the Marella Gold Cruise when it sets sail in June 2020.
Climb aboard Marella Discovery 2 on this fantastic Adriatic Splendours Cruise where you will be visiting Ancona in Italy as well as the city of love - Venice where you can swap your cruise ship for a gondola. You will also get to explore the picturesque city of Split in Croatia, walk the ancient walls of Dubrovnik and visit Messina in Sicily, all before sailing back to Naples for your flight home.
Flying from the UK to Naples and setting sail on 17th June 2020, you'll be able to enjoy all the facilities onboard which include seven restaurants, seven bars, minigolf, the Indigo Casino, two swimming pools, table tennis and even an open-air cinema.

Your cruise will include all of the above plus return flights (based on London Gatwick), FREE upgrade to deck 3 or 4 outside cabin, all-inclusive as standard*, tips, taxes and resort transfers, entertainment and access to the nightly private Gold Cruise party.
The price is £1,199 per person, based on 2 adults sharing an outside cabin on Deck 3 or 4 (based on London Gatwick). You can choose to fly from seven other regional airports including Manchester, Birmingham, Bristol, Doncaster, Cardiff, Glasgow and Newcastle but supplements will apply. Plus, you can add on an extra week if you'd like to - 2nd-week price: £500pp (24th June 2020) and £550pp (10th June 2020). Extra hotel week prices are from £400pp.
There's only one way to be a part of the exclusive Cruise Party
BOOK NOW by calling 0800 027 3192 and quote 'GOLD CRUISE'
This is an exclusive offer for our listeners so don't miss out!
Marella Cruises - Discover Your Smile

* See the 'All-Inclusive on Marella Discovery' section in the A-Z
of the latest Marella Cruises brochure for full details