Join Us On Our Marella Cruise 2019!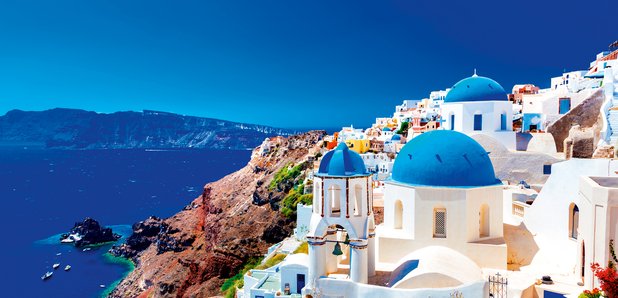 How would you like to be enjoying your favourite 60's, 70's and 80's music at a private party during a Mediterranean cruise? Well, you could be joining us on our Marella Cruise when it sets sail next July.

Climb aboard Marella Discovery on this fantastic Aegean Shores Cruise. You can fall in love with Santorini's Greek charm, sample the Greek culture, step into the rich history of Athens, enjoy the relaxed and tranquil island of Zakynthos, as well as the port of Kusadasi, giving you the opportunity to visit the classical ruins at nearby Ephesus, Turkey. You'll also explore Corfu and Crete.
Leaving Corfu on 5th July 2019, you'll be able to enjoy all the facilities onboard which include seven restaurants, seven bars, mini golf, the Live Casino, two swimming pools, a climbing wall, movies by midnight and even the Oceans Spa and Beauty Salon.

Your cruise will include all of the above plus return flights to Corfu from London Gatwick or Bournemouth, FREE upgrade to deck 2 or 3 outside cabin, all-inclusive as standard, tips, taxes and resort transfers, entertainment and the private Cruise party each evening.
Prices are £1,179 per person, based on two adults sharing an outside cabin on deck 2 or 3. You can fly from 17 other UK airports, or choose a different cabin type, but there will be a supplement to pay.
There's only one way to be a part of the exclusive Cruise Party
BOOK NOW by calling 0800 027 3192 and quote 'GOLD CRUISE'
This is an exclusive offer for our listeners so don't miss out!
Marella Cruises - Discover Your Smile