10 Songs To Turn You Into A Morning Person!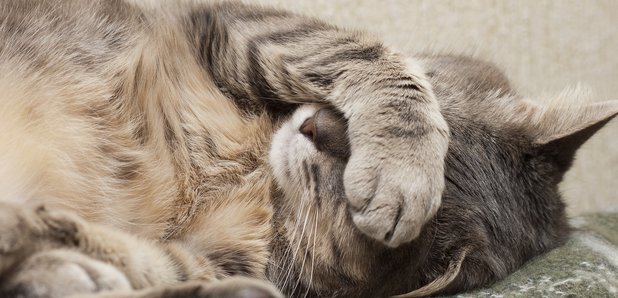 Some mornings, it can be extra hard to lift your head off the pillow. Here are 10 songs to help you get up on those tough mornings...
1. Higher and Higher – Jackie Wilson
This 1967 hit is the perfect song to warm up those lungs in the morning. Guaranteed to wake YOU up and anyone else in the house!
2. Three Little Birds – Bob Marley
After waking yourself up with 'Higher and Higher', take it down a notch with this chilled-out tune that will ease you into the morning. Perfect with a cuppa!
3. I Want To Wake Up With You – Boris Gardner
Keeping with the reggae theme now, here's a 1986 song that you may not be familiar with, but have a listen and you'll see why we chose it.
4. Wonderful World – Sam Cooke
"Don't know much about history, don't know much biology" - this song which renounces the power of education in favour of love is one you might not want to play around the kiddies!
5. Bright Side Of The Road – Van Morrison
Picking up the pace now, this cheery song sets a positive tone for the day and reminds us to look at the bright side of life!
6. Break My Stride – Matthew Wilder
This classic will make you feel on top of the world as you start your day, and if you need an extra kick, try copying the dance routine of the ladies in the video!
7. Time Of My Life – Bill Medley/Jennifer Warnes
If you have a big morning ahead, you definitely need to include this one. When the instrumental hits at 2.14, you better be dancing around the house, shaking those cobwebs off!
8. I Will Survive – Gloria Gaynor
Maybe you've had a bad night's sleep or maybe you've got a tough morning ahead... This is the perfect anthem to remind you that you can do it!
9. Morning Has Broken – Cat Stevens
This is a great song for a moment of clarity and pause before you start your day. It is of course a Christian hymn, but anyone can relate to this peaceful song.
10. Dancing In The Street – Martha & The Vandellas
One more blast of energy now to kick off your morning, this song written by Marvin Gaye gives that much needed natural kick. GO GET 'EM!
Which other songs help you to get up in the morning? Leave a comment.