The 5 Best Dusty Springfield Songs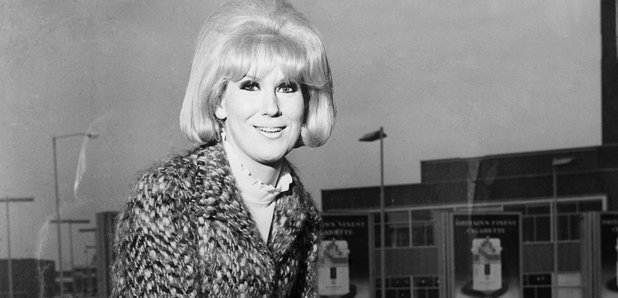 We've chosen the five best Dusty Springfield songs from the 1960s – with a bit of help from YOU! See which classics made our list.
5. Only Want To Be With You (1963)
This 1963 hit was chosen by both Vicky Penney and Teresa Samm, who love its distinctive sound. The single reached number four in the UK chart and has since been since been recorded by many other artists, including the Bay City Rollers and, more bizarrely, Samantha Fox.
4. You Don't Have To Say You Love Me (1966)
This got the vote from Vivienne Bell and Teresa Samm on Facebook. You Don't Have To Say You Love Me reached the top spot in the UK singles chart in 1966. Apparently, Springfield was not satisfied with her vocals on the song until she had recorded forty-seven takes!
3. I Close My Eyes and Count To Ten (1968)
This was a firm favourite with Smooth listeners Margaret Watters and Ted Hughes. It reached number 4 in the UK and ranks as one of Springfield's biggest hits. It didn't do so well in America though, reaching a lowly number 122. Like so many of Springfield's songs, this has been widely covered - ABBA's Anni-Frid Lyngstad released a version in 1970 and Paul Young's effort was released in 1983.
2. I Just Don't Know What To Do With Myself (1964)
Chosen by listener Paula Nottle, this classic was, of course, written by Burt Bacharach and Hal David. When it came to Springfield's recording, it was her third UK single from her solo career. Dionne Warwick achieved some success in America with her version of this in 1966.
1. Son Of A Preacher Man (1968)
We can't imagine anybody else singing this other than Springfield, but Aretha Franklin was originally offered it (and turned it down), until she heard Springfield's version and Franklin reconsidered and recorded the song herself in 1970! Back to Springfield's version though; it was international hit that reached number 9 in the UK and number ten in America. A worthy number one, as chosen by Heidi Michelle Parkes and Sharon Rochelle on Facebook.
What's your favourite Dusty Springfield song? Let us know in the comment box below!
Listen to The Great British Songbook, every Saturday from 8pm.