11 of the best Love Songs of the 1960s
5 October 2017, 11:07 | Updated: 25 June 2018, 15:26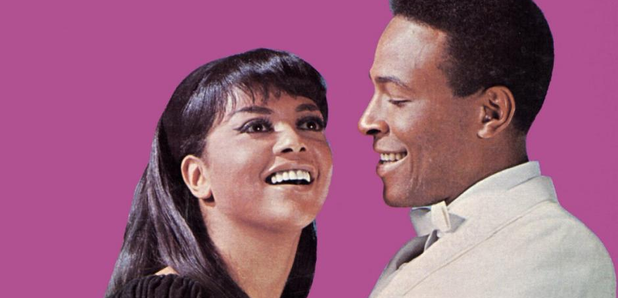 We all love a bit of Smooth Love Songs each weeknight at 10pm, and there's nothing quite like romantic tunes from the 1960s.
We've collected just a handful of the very best love songs from the decade that brought us James Bond, flower power and Pop Art. Is your favourite in there?
1. 'Unchained Melody' - The Righteous Brothers (1965)
Now perhaps best known for the pottery-making scene in Ghost thanks to Patrick Swayze, this ballad is all about the sweet vocals of Bobby Hatfield. The song has reached number one in the UK four times: Jimmy Young, Righteous Brothers, Robson & Jerome and Gareth Gates.
2. 'My Girl' - The Temptations (1964)
Written by Smokey Robinson and recorded for the Motown label (then named Gordy after label founder Berry Gordy), 'My Girl reached number one and became The Temptations' signature song.
3. 'When A Man Loves A Woman' - Percy Sledge (1966)
Inspired by a break-up, When A Man Loves A Woman is Percy Sledge's most recognised song. It reached number one in America and went on to become an international hit, proving to be a hit twice in the UK, after reaching number four in 1966 and, on reissue, peaked at number two in 1987.
4. 'I'm A Believer' - The Monkees (1966)
Written by Neil Diamond, I'm A Believer was recorded by The Monkees in 1966 with the lead vocals by Micky Dolenz. The single reached number one on the U.S. Billboard Hot 100 chart and remained there for seven weeks.
5. 'River Deep, Mountain High' - Ike and Tina Turner (1966)
The single was among producer Phil Spector's best work of the 1960s, and reached number three in the UK. However, it flopped on its original release in the US - travesty, we say!
READ MORE: Top 5 Tina Turner Songs
6. 'Can't Help Falling in Love With You' - Elvis Presley (1961)
Elvis Presley's version of this song topped the UK charts in 1962. In the US, it peaked at number two on the pop chart and went to number one on the Easy Listening chart for six weeks.
7. '(You Make Me Feel Like) A Natural Woman' - Aretha Franklin (1967)
Co-written by Carole King and Gerry Goffin, '(You Make Me Feel Like) A Natural Woman' was a big hit for Franklin, reaching number 8 on the Billboard Hot 100.
8. 'Ain't No Mountain High Enough' - Marvin Gaye & Tammi Terrell (1967)
Written by the incredibly talented duo of Nickolas Ashford and Valerie Simpson 'Ain't No Mountain High Enough' was released on the Tamla Motown label. Nickolas Ashford once said "We call 'Ain't No Mountain' the golden egg that landed us at Motown."
9. 'God Only Knows' - Beach Boys (1966)
Featuring on The Beach Boys classic 1966 album Pet Sounds, when 'God Only Knows' was first released, it only reached 39 on the US charts. It reached number two in the UK.
10. 'At Last' - Etta James (1961)
'At Last' became Etta James' signature song and it was her version that was inducted into the Grammy Hall of Fame in 1999.
11. 'Stand By Me' - Ben E. King (1961)
Apparently there have been over 400 recorded versions of 'Stand By Me'. We're not surprised - it's a fantastic song!