When Two Is So Much Better Than One – The Very Best Smooth Duets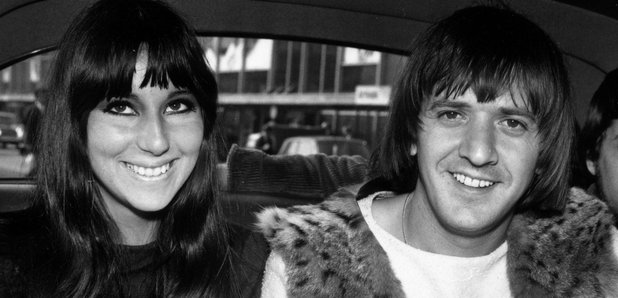 We take a look at 14 of the best (Smooth) duets of all time. What's your favourite duet?
14. Prince and Sheena Easton - U Got the Look (1987)
Written, as everything seems to be, by Prince, this is an infectiously catchy song with an unmistakable '80s sound.
13. Barbra Streisand and Donna Summer - No More Tears (Enough is Enough)(1979)
The original version runs for 11:40, which is a bit of a commitment but you will reap the rewards. Two divas, singing about the faults of men. We totally get on board with its OTT nature.
12. David Bowie and Freddie Mercury - Under Pressure (1981)
Every time we hear this, we can't help but think of two stags fighting for supremacy. It's dramatic, with both icons trying to out-do each other.
11. Marvin Gaye and Tammi Terrell, Onion Song (1969)
"The world is just a great big onion" - it's a metaphor for 'making you cry', of course. When this was recorded, Terrell sadly had a brain tumour, and her parts were sung by co-writer Valerie Simpson. Hoping to sustain the duo's success, Motown released the single in the UK, crediting it to Marvin and Tammi. In March 1970, Terrell died.
10. Aretha Franklin and Annie Lennox - Sisters Are Doin' it for Themselves (1985)
Perhaps one of the greatest fusions of two female voices, you have Franklin's lived-in soul and with Lennox's innocence. It was, and continues to be, a feminist anthem.
9. Frank and Nancy Sinatra - Somethin' Stupid (1967)
With Frank's romantic vocals and Nancy's breathlessness, Freud would have had a field day with this father/daughter duet. But it's beauty lies in its simplicity - and it's guitar intro.
8. Sonny and Cher - I Got You Babe (1965)
Reached number one in the UK, this song kick-off Cher's amazing career (which is still going strong, people!) Weirdly, Cher re-recorded the song as a duet with Beavis and Butt-Head.
7. Simon and Garfunkel - The Sound of Silence (1965)
It's a bit of a cheat, this one, as Simon and Garfunkel are one of the greatest duos of all-time - it's tough to choose just one song from their back catalogue. But The Sound of Silence has to be up there with the best - it's timeless and beautifully sung.
6. Endless Love - Diana Ross & Lionel Richie (1981)
This was a huge hit for the pair and was Ross's biggest song ever. Richie wrote the music and lyrics for the soundtrack tune from the Brooke Shields movie of the same name, and recruited diva Ross to accompany him on the song.
5. John Travolta and Olivia Newton-John - You're the One that I Want (1978)
Whether this song would be as strong without the film, we're not sure, but as a duet, they are well matched and this moves along at a great pace.
4. Jennifer Warnes and Bill Medley - (I've Had) The Time of My Life (1987)
If you don't know this is from Dirty Dancing, where on Earth have you been?! The 1980s was the dawn of the chart-topping "original soundtrack album" and this track conjures up images of Patrick Swayze and Jennifer Grey every time we hear it.
3. Marvin Gaye and Kim Weston - It Takes Two (1967)
This high-energy track is a celebration of Motown. It was probably Gaye's highest energy duet – and for that, we salute him.
2. Don't Go Breaking My Heart - Elton John & Kiki Dee, 1976
Sir Elton is the king of duets, even releasing an album called 'Duets' back in 1993. This is a great one though, fast-paced and just the right amount of cheesy.
1. Kenny Rogers and Dolly Parton - Islands in the Stream (1983)
Written by the Bee Gees, this remains one of the best-selling country singles of all-time. But let's face it; it's not just a country song – there's just the right amount of pop throw into the mix too. This duet is so familiar we feel as though we're friends with Dolly and Kenny. Is that weird?