Top 5 Little Known Barry White Facts
1 January 2015, 17:56 | Updated: 2 November 2017, 15:29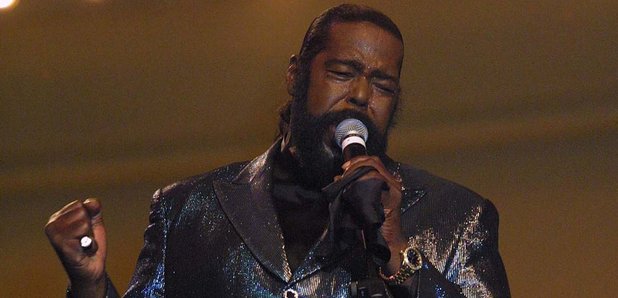 Barry White released hit after hit in the 1970s. But did you know these little known facts about the disco pioneer?
1. Barry White was born Barry Eugene Carter and grew up in poverty in South Central L.A. Whilst in prison for theft, he heard the song 'It's Now or Never' by Elvis Presley and decided to change his way of life.
2. White started out as a music rep, signing artists to various music labels in the 1960s. He signed a group named Love Unlimited, then produced and arranged their hit 'Walking in the Rain (With the One I Love).' White also married a member of the group (Glodean James.)
3. White embarked upon his own solo career in 1973. He recorded 'I've Got So Much to Give' with the hit song 'I'm Gonna Love You Just a Little More Baby.' The song went to number one on the Billboard R&B charts in America.
4. White teamed up with legendary producer Quincy Jones in 1990, which revived his career.
5. Barry White was posthumously inducted into the Dance Music Hall of Fame in 2004. He received a posthumous star on the Hollywood Walk of Fame in 2013.
Watch Barry White perform his classic song, You're The First, The Last, My Everything below: