One Hit Wonders Of The 1990s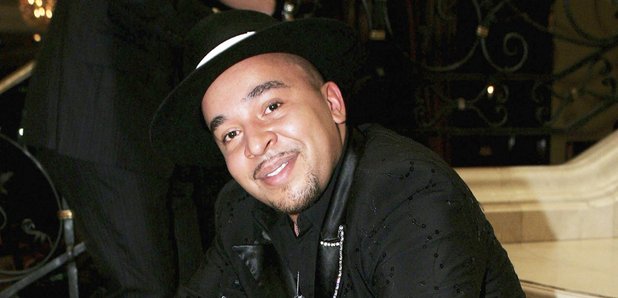 The 1990s might have been THE decade for the best one hit wonders.
Turtle Power - Partners in Kryme (1990)
This rap duo achieved a worldwide hit with 'Turtle Power', reaching number 13 on the Billboard Hot 100 and number 1 on the UK Singles Chart for four weeks in 1990. For those who know their Teenage Mutant Ninja Turtles, you'll know that the lyrics mistakenly suggest that Raphael is leader of the team. Everyone knows that's Leonardo!
Doop - Doop (1994)
This song from techno group Doop spent three weeks at number one in the UK in 1994. It combines the Charleston set against a techno backing track.
Breakfast At Tiffany's - Deep Blue Something (1995)
This was the band's biggest and only hit, peaking at number five on the Billboard Hot 100. The single topped the charts in the UK.
How Bizarre - OMC (1995)
This was released in 1995 as the lead single from the group's debut album of the same name. As it wasn't realised at a retail single in the US, it wasn't initially allowed to chart on the US Billboard Hot 100; however, it did reach number 5 in the UK.
I'll Be There For You - The Rembrandts (1995)
In 1995, this song was everywhere. And then every year afterwards while Friends was on. In America, the song topped the Billboard Hot 100 Airplay chart for eight weeks. It peaked at number 3 on the UK Singles Chart. Interesting fact; the song was co-written by Friends producers, David Crane and Marta Kauffman. Can still be heard if you happen upon a Friends rerun.
Flat Beat - Mr Oizo (1999)
The music video for this song features Flat Eric, a puppet, head banging to the track. Flat Eric featured in a commercial Levi's and thanks to the popularity of the music video, the track reached number 1 in the UK.
Everybody's Free (To Wear Sunscreen) - Baz Luhrmann (1999)
Originally an essay entitled 'Advice, like youth, probably just wasted on the young', film director Baz Luhrmann included it on his 1998 album Something for Everybody, as 'Everybody's Free (To Wear Sunscreen)'
It become popular worldwide, reaching number 45 in the US and number one in the UK and Ireland.
Mambo No. 5 - Lou Bega (1999)
Lou Bega's cover of this song was a big hit in the UK, reaching number one in 1999. It also topped almost every chart in continental Europe, including Bega's home country, Germany. The song reached number 3 on the Billboard Hot 100 in the US on November 2, 1999, giving Bega his only Top 40 hit in the US.