Remembering Amy Winehouse With 5 Of Her Best Songs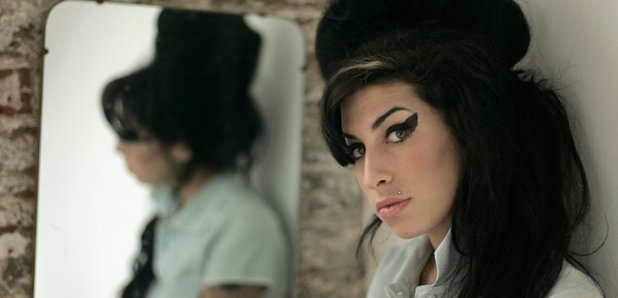 Amy brought a Motown sound to the modern day. We take a look at the stories behind some of Amy's best songs.
1. Stronger Than Me (2003)
"I've forgotten all of young love's joy. Feel like I'm a lady, and you my lady boy…"
This song from Amy Winehouse's debut album 'Frank' tells the story of her dwindling relationship to a man seven years her senior and showcases Amy's talents as a lyricist.
It won the prestigious Ivor Novello songwriting award despite being Winehouse's lowest charting single at just no. 71.
Watch the video:
2. Rehab (2006)
"I ain't got the time and if my daddy thinks I'm fine. He's tried to make me go to rehab but I won't go, go, go"
Her best-known song was the first single from her eagerly awaited 'Back to Black' album and propelled Amy to international music star status.
Produced by Mark Ronson, the song read like a diary entry into the heart and soul of the troubled singer who battled an addiction to alcohol and other substances that eventually led to her death.
It won three Grammys including Record of the Year and the Ivor Novello Award for Best Contemporary Song.
Watch the video:
3. Back to Black (2007)
"We only said goodbye with words, I died a hundred times. You go back to her And I go back to...black."
Amy's relationship with Blake Fielder-Civil was tumultuous to say the least. The pair were on and off to begin with before eventually tying the knot.
During a period of separation which saw Fielder-Civil return to an old flame, Amy returned to her first love – music – and was inspired to write the album 'Back to Black'.
Watch the video:
4. Valerie (2007)
"Since I've come on home, Well my body's been a mess. And I've missed your ginger hair, And the way you like to dress"
Producer Mark Ronson asked Amy to get involved in his second album 'Version' for which he was re-working modern songs into a Motown/soul sound. Amy suggested 'Valerie' by Liverpool band The Zutons and the rest is history.
The song peaked at number no.2 in the UK charts, surpassing The Zutons who placed no.9 with the track.
Watch the video:
5. Our Day Will Come (2011)
"Our day will come, If we just wait a while. No tears for us, Think love and wear a smile"
Recorded in 2002 for Amy's 'Frank' album, this cover was originally a hit for Ruby & the Romantics in 1963.
It never made the singer's first album but was released four months after her death on the posthumous compilation album 'Lioness: Hidden Treasures'.
The poignant lyrics feel like a farewell message from the singer and a reminder to never forget the big personality and talent that was Amy Winehouse.
Watch the video: