Great British Bake Off 2018's Jon Jenkins: His age, job, family and more facts
9 October 2018, 20:27 | Updated: 9 October 2018, 20:31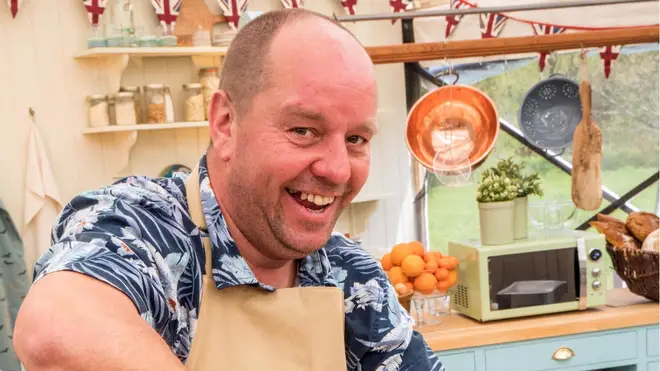 Who is Bake Off 2018 contestant Jon? His background and career revealed as he continues his baking journey.
The talented baker has been a reliable presence in the Bake Off tent this year, and here are all the big facts:
How old is Jon and what is his job?

Jon is 47-years-old, and lives in Newport in South Wales.

He works as a blood courier, but loves baking for his family in his spare time.

Who is his wife and how many kids do they have?

Jon lives with his wife Debbie and four kids in Wales.

"The [Bake Off] tent is far easier than my kitchen, at home I have the kids running around, after school clubs to pick up from and my wife trying to keep the kitchen clean and tidy," he said.

"I bake as often as I can – several times a week, mainly in the day while my wife and children are at school as I get some peace that way!"

Is Jon on Instagram?

Yes, and you can follow him for photos of his family, baking and his love for Hawaiian shirts.
Meet the 2018 Bake Off stars:
- Rahul
- Manon
- Jon
- Dan
- Briony
- Kim-Joy
- Ruby