9 of Barbra Streisand's greatest songs
23 April 2018, 17:11 | Updated: 5 June 2018, 17:25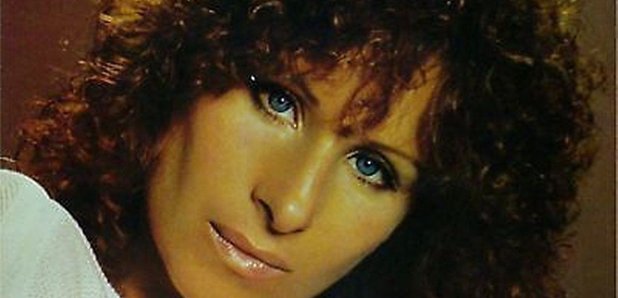 Barbra Streisand is without question one of the most talented vocalists of the past 50 years.
She is one of very few people to have earnt the hallowed 'EGOT' - having one at least won Emmy, Grammy, Oscar and Tony award. She has also sold over 68 million records worldwide, and continues to attract huge crowds to her shows.
We set ourselves the tough task of picking just a handful of her best ever songs for any Streisand newbie to listen to, and here they are in no particular order:
1. 'Woman in Love'
This was the song that truly took Barbra into the mainstream pop world, thanks to her collaboration with the Bee Gees' Barry Gibb, who co-wrote this song with his brother Robin.
It was a huge hit around the world, and is perhaps her greatest hit single ever. However, she is not actually a fan of the song herself. She has said that she doesn't believe in the lyrics, and has very rarely performed it live.
2. 'The Way We Were'
This song is about a melancholic relationship between the two main characters in the 1973 film of the same name, which starred Barbra and Robert Redford.
The song and movie helped revive her career, and it became one of her signature songs. It later featured on the album of the same name in 1974.
3. 'You Don't Bring Me Flowers' (with Neil Diamond)
This duet is about two lovers who have drifted apart over time, while they "go through the motions" and heartache of life together. It was intended as theme tune for the short-lived TV show All That Glitters, and was later recorded as two separate solo versions by Neil and Barbara.
After an early form of 'mashup' featuring the two versions gained popularity, an official duet was recorded by the pair, and it became a huge hit.
4. 'Guilty' (with Barry Gibb)
Taken from her huge 1980 album of the same name, this saw Babs team up with Barry for one of pop's most classic duets.
The track was written by all three Bee Gees. Although a top three hit in the States, it amazingly only reached number 34 in the UK!
5. 'Somewhere'
This is one of the most iconic songs from the classic musical West Side Story, sung by star-crossed lovers Tony and Maria.
Barba recorded one of the most famous covers of the song in 1985 as a one-off single, and it won her a Grammy Award.
6. Papa, Can You Hear Me?
This was taken from the 1983 musical movie Yentl, in which Barbra starred and directed.
It was nominated for an Oscar the following year, but lost out to Irene Cara's 'Flashdance... What a Feeling'.
7. 'No More Tears (Enough is Enough)' (with Donna Summer)
This duet with released in 1979 for Barbra's Wet album and Donna Summer's On the Radio compilation. It reached number one in the States.
However, the pair never performed it live together after the song was released. Barbra did include a snippet of the song in her 2012 Back To Brooklyn Tour, and spoke about the recent passing of Donna, and how she wished she was alive to sing it with her.
8. 'Evergreen'
This classic ballad was also known as the 'Love Theme' from her 1976 movie A Star is Born, in which she starred opposite Kris Kristofferson.
The song won her and co-writer Paul Williams an Oscar (the first time a woman had won the award as a writer), as well as a Grammy and Golden Globe.
9. 'People'
Barbra sang this song in the 1964 Broadway musical Funny Girl and its movie adaptation four years later.
The musical was based on the life and career of Broadway and film star Fanny Brice, and her difficult relationship with entrepreneur Nicky Arnstein. This became one of Barbra's first hits and transformed her into a worldwide star.