Beatles To Bond - George Martin's Seven Greatest Musical Moments
9 March 2016, 15:15 | Updated: 2 November 2017, 15:29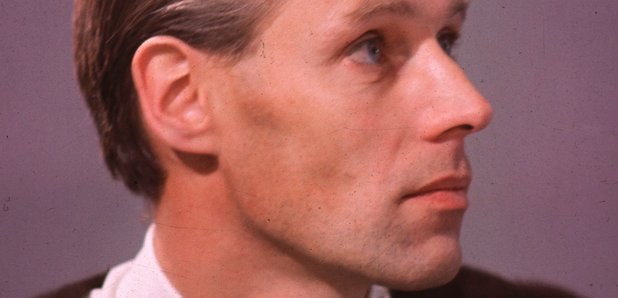 The producer was best known for his work with The Beatles, but Martin's musical achievements went beyond those he enjoyed with the 'Fab Four'. We've picked out seven of the most important musical moments he helped to create.
Please Please Me - The Beatles, 1963
The first Beatles song that Martin had a big influence on. When the band brought it in Martin thought it was "dreary" so asked them to play it faster. Paul McCartney laster said "we were a bit embarrassed that he had found a better tempo than we had." It was The Beatles' first big hit, reaching number 2 in the UK charts.

Yesterday - The Beatles, 1965
The first Beatles' song to just feature one Beatle. Martin's intense string section helped turn the song into one of the band's best loved and one of the most covered songs in pop history. It has been voted the best song of the 20th century and the no.1 pop song of all time by MTV and Rolling Stone.
Eleanor Rigby - The Beatles, 1966
One of the band's most moving songs, it doesn't actually feature any of the fab four playing instruments. Paul wanted a string backing for the track so Martin composed a score based on McCartney's melody, which has become one of the most recognisable in pop music.
A Day In The Life - The Beatles, 1967
The final track on the band's seminal 'Sgt. Pepper's Lonely Hearts Club Band' LP, and one of their grandest. A 40-piece orchestra was given a loose score by Martin for the bridge and then conducted for the final crescendo, the final chord of which has gone down as the "most famous final chord" in music history.
You'll Never Walk Alone - Gerry and the Pacemakers, 1963
The hit song from the musical 'Carousel' had been covered by several artists before Gerry Marsden got his hands on it. Working with George Martin the pair turned it into a spine tingling anthem that was quickly adopted by Liverpool FC and is still sung before every home game.
Live And Let Die - Wings, 1973
Working with Paul McCartney again, Martin produced this brilliant Bond theme and arranged the memorable orchestral break. The song was such a hit that it went on to be covered by several bands. Martin also produced the legendary theme tune for 'Goldfinger', sung by Shirley Bassey.
Candle In The Wind - Elton John, 1997
A solemn calling for Martin, he was brought in to produce Elton John's re-working of the song after the death of Princess Diana. Martin added a string quartet and woodwind section that helped to balance the song and soften it compared to its original version. It went on to become the second biggest selling single in history.