The Ten Best Cover Versions
10 July 2015, 14:33 | Updated: 2 November 2017, 15:29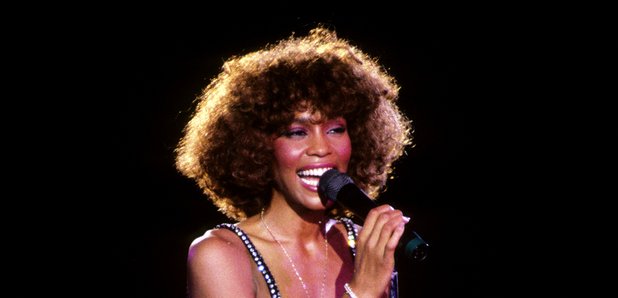 Such famous music, so many beautiful melodies... We compile some of the best cover versions of, and done by, Smooth artists.
10. China Girl - David Bowie
Did you know it was a cover version? Well, only technically. Bowie originally co-wrote China Girl in Berlin with Iggy Pop, where it was recorded by Iggy for his 1977 album The Idiot with Bowie playing keyboard. Six years later in 1983 Bowie re-recorded (covered) the song on his own for his 1983 album Let's Dance. It became a worldwide smash.
9. Make You Feel My Love - Adele
Adele covered Bob Dylan's song Make You Feel My Love for her first album 19 in 2008. It was released as the album's final single and reached No 26 on the charts. However, after the song was featured on The X Factor in 2010 it reappeared in the charts, first at 24, then climbing to the Top 10. It stayed in the Top 75 for a massive sixteen weeks. The song has also been covered by the likes of Billy Joel and Garth Brooks.
8. Nina Simone - Mr Bojangles

Mr Bojangles was originally written by jazz artist Jeff Walker for his 1968 album of the same name. He said it was inspired by a homeless white man he met whilst jailed for public intoxication. There are literally too many covers of the song in public recording to list, but some of the notable artists include Sammy Davis Jr, Neil Diamond, Bob Dylan and Billy Joel. But it is generally thought that the best recording in existence is Nina Simone's seminal 1971 version.
7. Nirvana - The Man Who Sold The World
The Man Who Sold The World was originally a hit for David Bowie in 1970, featuring on his album of the same name. It was said that the title was inspired by the novel entitled The Man Who Sold The Moon by sci-fi writer Robert A. Heinlein. But the lyrics do not share the same concept as the book, and Bowie has said: 'I think I wrote it because I was looking for a part of myself.' Maybe this is what was in troubled Nirvana frontman Kurt Cobain's mind when the band covered the song in 1993 for MTV Unplugged in New York. It has since been lauded as one of the best covers in the world.
6. Righteous Brothers - Unchained Melody
A lot of youngsters believe this to be the original version of the song, but Unchained Melody was written in 1955, ten years before the The Righteous Brothers covered it. Alex North wrote the music and Hy Zaret provided the lyrics and the song was a hit as an instrumental, as well as Al Hibbler, Jimmy Young and Roy Hamilton. But it was The Righteous Brothers' 1965 cover that would become a mega hit selling over a million copies... In 1990! Yes, Unchained Melody was featured on the film Ghost which sent it into the legend status of musical history.
5. Aretha Franklin - Respect
Respect was originally recorded by Otis Redding in 1965. In his version the singer is a man trying to make amends to his woman, offering her respect. However, in Aretha Franklin's 1967 version, the singer is a wife demanding respect from her man, with the 'R-E-S-P-E-C-T' and 'sock it to me, sock it to me, sock it to me' additionally added. It became a feminist anthem and was named No 5 in influential music magazine Rolling Stone's 500 Greatest Songs Hall of Fame. Go Aretha!
4. Marvin Gaye - I Heard It Through The Grapevine
Did you know it was a cover? I Heard It Through The Grapevine was originally released through Motown Records for... Wait for it... Gladys Knight and the Pips! Their version went to No 2 on the Billboard Top 100, although was not the first version of this song. It was first recorded by Smokey Robinson in 1967, but was rejected by Motown boss Berry Gordy. Gaye's version was recorded in 1968 and was only released upon gaining the attention of radio disc jockeys. Upon its release it went to No 1 for seven weeks.
3. Muse- Feeling Good
Feeling Good was first recorded by Nina Simone in 1965, but was written originally by Anthony Newley and Leslie Bricusse for their musical The Roar of the Greasepaint. But it was Simone who made the version a standard for others to measure against. And one band who measured incredibly well were British rock band Muse, who recently had a No 1 album in the US with Drones, and who covered Feeling Good to immense acclaim for their 2001 album Origin of Symmetry.
2. Whitney Houston - I Will Always Love You
I Will Always Love You was of course first written, recorded and sung by US country singer Dolly Parton in 1974, about the breakup of her marriage. It became a hit for Parton in that year, and then again in 1982. But it went stratospheric in 1992 when a certain Whitney Houston recorded a power ballad version of the song for the movie The Bodyguard, starring Houston and Kevin Costner. Now one of the best-selling singles of all time, Dolly has joked in the past: 'When i recorded I Will Always Love You, I opened a savings account at the bank. When Whitney recorded I Will Always Love You, that's when I bought the bank.'
1. Johnny Cash - Hurt
Hurt was written and recorded in 1994 by Trent Reznor of hardcore American rock band Nine Inch Nails. In 2002 it was covered by Johnny Cash with a stripped-down piano and Cash's gravelly voice growling out the lyrics, shortly before his own death, with the line 'crown of shit' changed to 'crown of thorns'. The video shows Cash and his wife June Carter Cash in the house where they lived, interspersed with images of Cash's career as a country singer. It's hard to argue with the pure emotional truth of this cover song and story. Beautiful.