The Best Glastonbury Performances By 10 Music Legends
22 June 2016, 11:41 | Updated: 2 November 2017, 15:29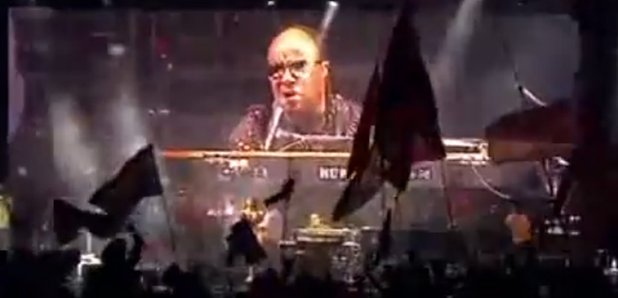 It's the biggest show going in the UK and it's attracted an incredible list of music legends to perform over the years.
This weekend 135,000 people will travel to Somerset to see some of the biggest names in music perform. We've picked out 10 incredible performances from some of our favourite artists.
David Bowie - Life on Mars (2000)
Bowie played at the second ever festival in 1972 and on his return 28 years later in 2000 he delivered this spine-tingling rendition of one of his best songs.
Lionel Richie - All Night Long (2015)
One of the great performers and nice guys of music, Lionel was adored by the huge crowd in 2015. Who could resist singing along to this?
Stevie Wonder - Superstition (2010)
The Motown legend was one of the headliners in 2010 and his funky smash hit Superstition got the crowd moving.
Dolly Parton - Jolene (2014)
Showing how diverse the line-ups are - and how people will always respond to great music - the crowd fell in love with Dolly in 2014 partly thanks to this beautiful performance of Jolene.
Paul McCartney - Yesterday (2004)
The former Beatle cranked out the hits in 2004, with a set that included Hey Jude, Band On The Run and this stripped back performance of Yesterday.
Brian Wilson - Surfing' USA and Fun, Fun, Fun (2005)
Brian Wilson performed without the rest of The Beach Boys in 2005, but he brought those good vibrations with an upbeat encore of two of the band's early classics.
Bruce Springsteen - Dancing In The Dark (2009)
The Boss put in a boss performance in 2009 with a headlining show that showed off the New Jersey rocker's amazing catalogue of hits. Doesn't get much better than Dancing in the Dark, in the dark!
Neil Diamond - Sweet Caroline (2008)
When you've got a big crowd you want to give them something they can sing along to, and there's no better song for that than Sweet Caroline!
Kenny Rogers - Islands in the Stream (2013)
Kenny might not have had Dolly with him to duet on this classic song, but he still managed to wow the crowd with a fantastic performance of this smash hit.
Blondie - Maria (2014)
Debbie Harry proved she can still rock with the best of them with a set in 2014 that spanned the whole of Blondie's existence.