Michael Buble's 5 Most Spectacular Xmas Duets!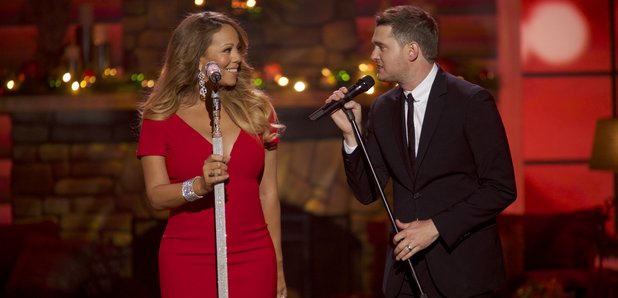 Which one of these is your favourite? Vote below!
1) Michael Buble, Kelly Rowland And Naturally 7 - White Christmas
Nothing beats Buble backed by an orchestra. What's even better is also having the backing of vocal harmony group Naturally 7. The only thing we're not so sure of is Kelly's dress...
2) Michael Buble And Mariah Carey - All I Want For Christmas Is You
Okay so the small talk at the start is nothing short of awkward but still we love these two getting together!
3) Michael Buble And The Puppini Sisters - Jingle Bells

The Puppini Sisters really bring old-school glamour to this special performance of Jingle Bells. We love when they all let loose at 02:13 and scat - how do they do it?!
4) Michael Buble And Jennifer Hudson - Baby It's Cold Outside

She's one of the most successful singers to ever come out of American Idol and has bagged herself a Golden Globe AND an Oscar for her role in the movie 'Dreamgirls'. And he's, well, Michael Buble! We love how they act this song out in the video.
5) Michael Buble And Bing Crosby - White Christmas
So clever how they placed Buble into the original video - we love it! Two of the ultimate Christmas voices together...
Vote For Your Favourite!