Boy George facts: Net worth, age, real name, songs and more
19 June 2018, 17:21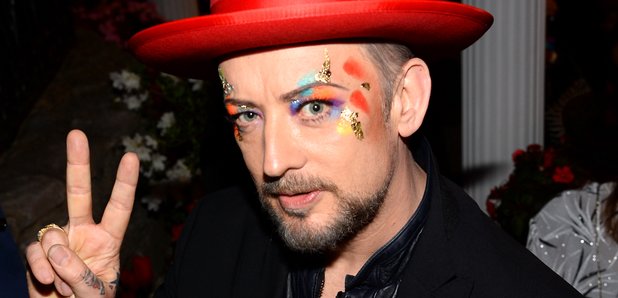 Boy George became an international superstar in the 1980s thanks to his unique fashion and amazing voice.
Here are all the big facts every fan should know about the pop icon...
1. What is Boy George's real name?
Boy George was born George Alan O'Dowd in Eltham, London.
His Irish parents are Jeremiah and Dinah O'Dowd, and he has four brothers and one sister.
2. When did Boy George join Culture Club?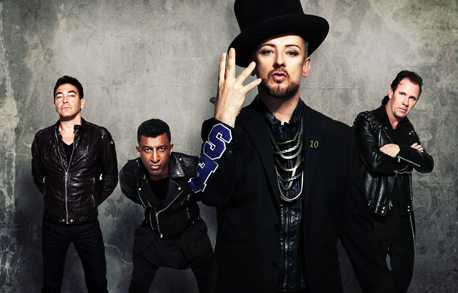 Boy George's androgynous style of dressing caught the attention of music producer Malcolm McLaren, who had previously been the manager of the Sex Pistols. He arranged for George to perform with the group Bow Wow Wow.
Going by the stage name Lieutenant Lush, his time with Bow Wow Wow proved difficult with lead singer Annabella Lwin. He eventually left the group and started his own band with bassist Mikey Craig.
They were joined by drummer Jon Moss and guitarist Roy Hay. They chose the name Culture Club to refer to the band's various ethnic backgrounds.
3. What are Boy George's biggest songs?
Read more: 8 of the best Boy George and Culture Club songs
With Culture Club, Boy George scored several big hits around the world including 'Do You Really Want to Hurt Me?' and 'Karma Chameleon'.
He also had success as a solo artist, including the UK number one 'Everything I Own'.
4. How old is Boy George?
Boy George was born on June 14, 1961.
He celebrated his 57th birthday in 2018.
5. What is Boy George's net worth?
Boy Geoge is estimated to have a net worth of around $35 million (£26.5m).
6. Who is Boy George's boyfriend?
Boy George is not currently known to be in a relationship. In 2015, he posted on Instagram that he was single.
When he was with Culture Club, much media attention was given to his androgynous appearance, and there was speculation about his sexuality.
While he never flatly denied that he was gay, when asked in interviews about his sexual orientation, he gave various answers. In 1985, when asked by Barbara Walters about his sexual orientation, George said he was bisexual and had various girlfriends, as well as boyfriends. One famous response to an interviewer was that he preferred "a nice cup of tea" to sex.
In his book Take It Like a Man, George said he had secret relationships with punk rock singer Kirk Brandon and Culture Club drummer Jon Moss.
7. What is Boy George's Twitter handle?
You can follow the singer on Twitter @BoyGeorge.
8. What legal troubles has Boy George had?
In 1986, Boy George was arrested for heroin possession as part of "Operation Culture."
In 1995, Kirk Brandon sued George for libel, in relation to George's claims of a love affair between them in his autobiography, Take It Like a Man. George won the court case, and Brandon was ordered to pay £200,000 to Virgin Records, EMI Virgin Music and the book publisher in costs.
In 2005, George was arrested in Manhattan on suspicion of cocaine possession, and falsely reporting a burglary. He denied that the drug was his, and in 2006 the cocaine possession charge was dropped. George pleaded guilty to falsely reporting a burglary. He was sentenced to five days of community service, fined $1,000 and ordered to attend a drug rehab programme.
In 2008, George was convicted of the assault and false imprisonment of Audun Carlsen, a Norwegian who had a photography session with George, but on their next meeting George handcuffed him to a wall fixture. George's defence alleged that his long-term drug use was a mitigating factor. In 2009, he was sentenced to 15 months' imprisonment but was given early release after four months for good behaviour. He was required to wear an ankle monitor and submit to a curfew for the remainder of his sentence.