Carol Decker facts: Songs, husband and what the T'Pau singer is doing now
22 August 2018, 15:26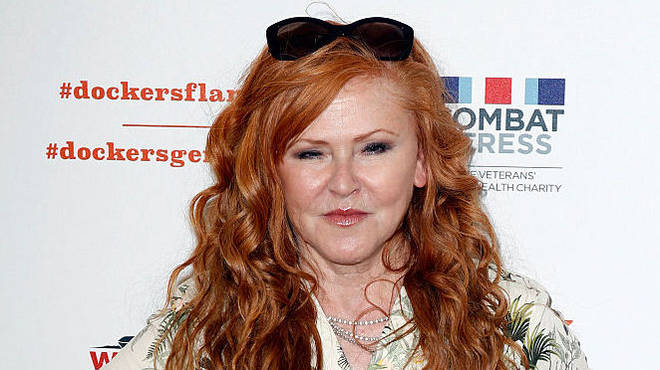 Carol Decker scored huge success in the late 1980s with her group T'Pau.
And she's back! She will be appearing as a contestant on the 2018 edition of Celebrity MasterChef.
But what else has she been up to lately? Here are all the important facts about the Liverpudlian singer.
Who is Carol Decker and what are her biggest songs?

Carol Decker is best known as the lead singer of pop-rock band T'Pau, who scored international success in the late 1980s.

The group's most successful single was 'China In Your Hand', which spent five weeks at the top of the UK chart.

They also had top 10 hits with 'Heart and Soul' and 'Valentine'.

The band still performs with Decker and original member Ronnie Rogers – her ex-boyfriend with whom she wrote many of their songs at the time. They first reunited for a 25th anniversary tour in 2013.

When will Carol Decker appear on Celebrity MasterChef?

Carol Decker on Celebrity MasterChef.

Picture: BBC

Celebrity MasterChef for 2018 kicks off on Thursday, August 23 at 8pm on BBC One.

Carol will be one of 18 new celebrity contestants on the show, and it will be a mini reunion with judge Gregg Wallace.

The pair teamed up on the short-lived reality competition Just The Two Of Us in 2007, which saw famous faces teaming up with professional singers to perform duets. Carol and Gregg took part in the second series, but were the first couple to be eliminated!

Carol Decker age: How old is she?

Carol was born on September 10, 1957, and celebrated her 60th birthday in 2017.

She was born in Huyton, Merseyside and educated in Wellington, Shropshire.

Carol Decker husband: Is she married?

Carol Decker and Richard Coates.

Picture: Getty

Carol began dating restaurateur Richard Coates in 1996, and they have two children: Scarlett (born 1998) and Dylan (born 2002).

They married in 2006, and that same year Decker became a joint tenant of the Cherry Tree Inn at Stoke Row near Henley, which Coates had established. However, it closed in 2012.

Richard is now the executive chef of the Bodeans restaurant chain.