The tearjerker Boots Christmas advert for 2018 celebrates mothers and daughters
8 November 2018, 12:45
Set to a new version of 'She's the One' by Robbie Williams...
Christmas TV advert campaign season has well and truly begun, and Boots' latest offering is a heartwarming look at the bond between a mother and her daughter.
The short film centres on a mother-daughter relationship through the eyes of a teenager, who recognises the importance of her family over the Christmas period.
The advert also features a fresh take on Robbie Williams' classic ballad 'She's The One', renamed 'She's Me Mum'. Watch the ad in full above.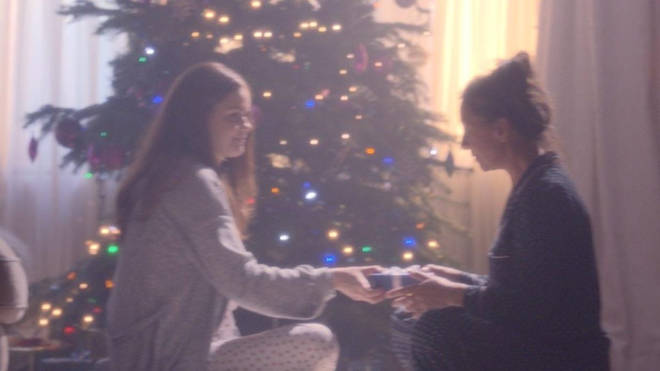 The clip begins by showing a woman named Clare attempting to do her daughter Molly's hair, with not so great results. We then see Molly walk in on her mother crying in front of the TV, making her roll her eyes in disdain. In another scene, Molly is told to take her full face of makeup off on her way out of the front door by Clare.
However, things get mushy when Molly notices her mother singing at a Christmas market as part of a choir, made up of Boots colleagues and London community choirs.
This leads to Clare's irritable teenager to see her mother completely differently, and she buys her a red lipstick for her next show.
We're not crying, you're crying.
Meanwhile, Heathrow have unveiled their new Christmas advert with an update from the teddy bear family, while Kevin the Carrot has made a comeback for Aldi.