All the Christmas adverts for 2019 so far: Aldi, Walkers, John Lewis and more
12 November 2019, 16:47 | Updated: 12 November 2019, 16:55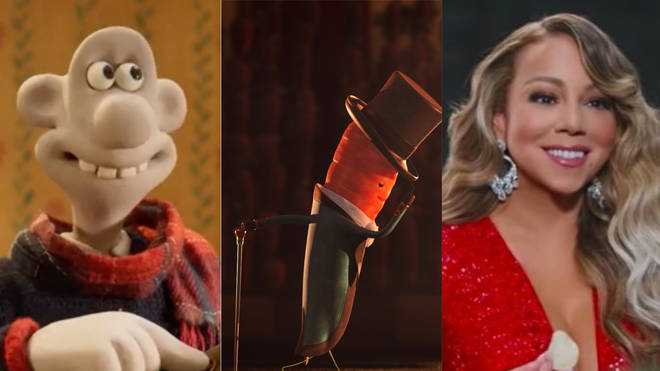 It's that magical time of year... Festive music, mulled wine, and retailers doing whatever they can to sell their products for the Christmas season.
Every year, all kinds of companies unveil their annual Christmas TV advert. Some are cute and heartwarming, others are super festive and bombastic, and some are just downright odd.
It can be tricky to keep up with them all, so we've collected them all in one place:
Sainsbury's

The supermarket chain has gone all Dickensian with their 'Nicholas the Sweep' ad, which tells a "totally true story".

The tongue-in-cheek ad features kids explaining the true meaning of Christmas, making us feel very festive.

Marks & Spencer

M&S has focused on the December staple of Christmas jumpers for their 2019 ad.

It's full of brilliant dance sequences, set to the tune of the surprisingly unfestive 'Jump Around' by House of Pain.

Asda

Asda have also gone for child actors in their 'Let's Make Christmas Extra Special' ad, following a girl and her brother creating some Christmas magic to their neighbourhood.

Aldi

You can't have Christmas without Kevin the Carrot, right?

This year, Kevin finds himself in a Peaky Blinders parody as he faces off against a gang of sprouts, all to the tune of 'Let Me Entertain You' by Robbie Williams.

Walkers

If you need to hire someone extra festive for your Christmas advert, you've hit the jackpot if you get Mariah Carey.

Boots

Boots have created the hashtag #GiftLikeYouGetThem for their funny ad, highlighting the modern problems we all face when buying gifts at Christmas.

TK Maxx

TK Maxx go all quirky as ever in their 2019 advert, focusing on daredevil shopper named TK.

He's on a mission to switch off his normal shopping habits and attempt something more daring this year.

Amazon

Amazon's singing cardboard boxes are back for a third year, this time going for Solomon Burke's classic 'Everybody Needs Somebody to Love'.

IKEA

Ikea's first ever Christmas advert, titled 'Silence The Critics', hopes to encourage people to get rid of 'home shame' when hosting guests this year.

It comes complete with a grime track of all things by rapper D Double E. Because, why not?

Joules

UK retailer Joules has joined forces with none other than Wallace and Gromit for a brilliant advert, all to the tune of 'We Wish You A Merry Christmas'.