Christmas posting dates 2018: When are the Royal Mail and Amazon deadlines?
12 December 2018, 11:13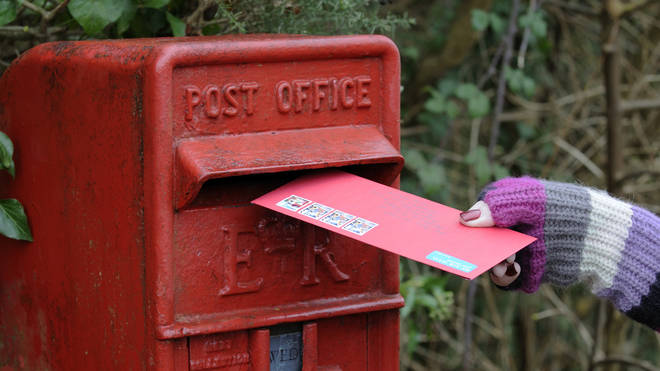 If you still plan on sending out Christmas cards, you'll need to plan ahead...
Christmas is the busiest time of year for postal workers, and the Royal Mail has set deadlines for when they can guarantee the arrival of your post.
Here are all the important dates you need for your diary:
When are the last posting dates for Christmas 2018 in the UK?

- Tuesday December 18 for second class mail

- Thursday December 20 for first class mail

- Saturday December 22 for special delivery

After that, there will be no delivery and collection service from Christmas Eve to Boxing Day.

What about sending post abroad?

The advised dates recommended by International Standard (previously known as Airmail) have already passed.

Deliveries to Africa and the Middle East needed to be sent by December 4, packages to Asia and the Far East, Cyprus, Malta and Eastern Europe needed to go by December 7, and to the Caribbean and Latin America by December 8.

Packages sent after that date might still get there for Christmas Day, but they can no longer be guaranteed.

Parcels sent to Greece, Turkey, Australia and New Zealand needed to go out on December 10.

There are some deadlines still in play:

Friday, December 14 for Czech Republic, Italy, Poland, Canada and the US

Saturday, December 15 for Finland and Sweden

Monday, December 17 for Austria, Denmark, Germany, Iceland, Portugal, the Netherlands, Norway, Slovakia, Switzerland and Spain

Tuesday, December 18 for Belgium, France, Ireland and Luxembourg

How do I send a card to Father Christmas?

via GIPHY

Royal Mail actually allows kids to send post to old Saint Nick himself!

Just send your letters to:

Father Christmas
Santa's Grotto
Reindeerland
XM4 5HQ

Give a full name and address so Santa can write back to you.

Does Amazon have a last posting date for Christmas?

The world's leading online shop also has advised posting dates for Christmas for any last-minute shoppers.

Free delivery orders need to be placed by 11.59pm on December 18.

Standard delivery orders run until 11.59pm on December 21.

One-Day deliveries continue until December 23, and they still deliver on Christmas Eve, however it may vary by item and location.

You can still get same-day and evening delivery on Christmas Eve in Greater London and 13 other cities via Amazon Prime.

Full details can be found here.