6 easy Christmas turkey tips for beginners - size, stuffing, gravy and more
7 December 2018, 16:57 | Updated: 12 December 2018, 12:37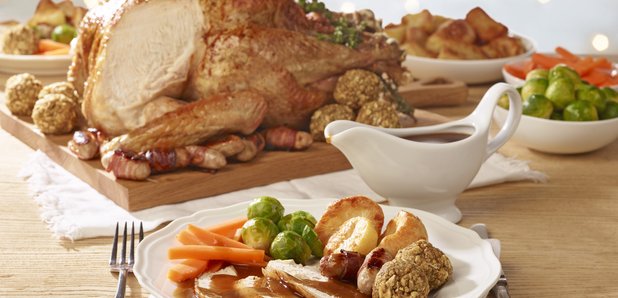 Tackling a Christmas dinner can be pretty daunting if you've never done it before. For years, you've had someone else do it for you, but suddenly you're in charge.
How big should the turkey be? How long does it need to be in the oven? Where the heck do I stuff the thing? And what about gravy?! It's a minefield!
Well, we're here to help you out with a few handy tips, in case you're having to plan it all for the first time.
1. When do I buy the turkey?
Well, it depends if you're going for frozen or fresh turkey. Frozen turkeys are cheaper, and they can be bought up to six months in advance. Any longer and they will probably lose flavour.
If you're going for fresh, it needs to be purchased as late as possible, which usually means booking it with your local supermarket or butchers, so that you can pick it up in the days leading up to December 25.
Ideally, it needs to be cooked within two days of buying. This obviously comes with risks, so don't leave it to the last minute! However, you won't have to worry about the whole thawing process.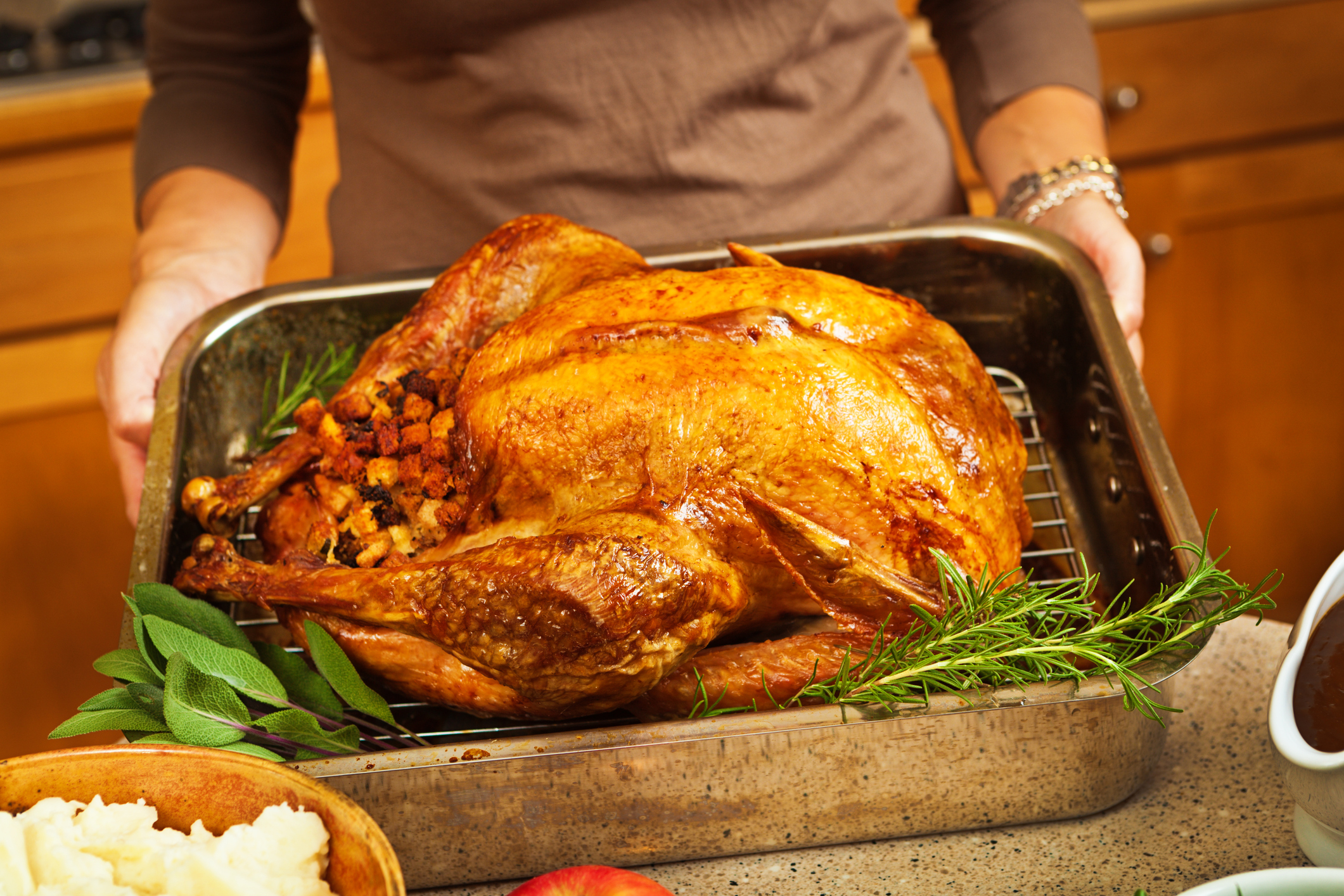 2. How do I cook a frozen turkey?
Firstly, make sure you put it in the freezer as soon as you can after first purchasing it.
Do not cook it straight from frozen. You will need to allow a long time for it to be defrosted, around 24 hours for every 4/5 lbs. Also, make sure there are no ice crystals on the turkey before you cook, including inside, as the body should be totally soft. It can be defrosted in the fridge, or by placing it in cold water.
Here are the epic thawing times for frozen turkeys:
Weight: 2.25kg – Thaw in fridge 27 hrs/Thaw in cool room 9 hrs
Weight: 3-3.5kg – Thaw in fridge 42 hrs/Thaw in cool room 12-14 hrs
Weight: 4.5-5.5kg – Thaw in fridge 66 hrs/Thaw in cool room 18-22 hrs
Weight: 6.75-7.5kg – Thaw in fridge 90 hrs/Thaw in cool room 27-30 hrs
3. What size turkey should I get and how much are they?
If you're looking for a large Christmas dinner, then a whole turkey is the way to go. This is ideal for a large family (or a small one with big appetites), plus it can provide leftovers for a few days after!
The smallest turkeys are around 2kg, and they will serve between four to six people.
A 3kg to 4.5kg turkey will feed six people, and costs around £35. A 4kg to 6kg turkey should feed eight people, while a 6kg to 8kg bird will feed 12 people. But, make sure you have an oven that can house such a large bird.
You will probably end up paying around £50 or more for a turkey that's between 8kg and 9.5 kg, and that will feed 16 people. A 9.5 kg turkey will feed up to 20 people, which means you must be hosting a massive party, so good luck!
Pricing generally depends on any add-ons that come with the turkey. Some places will also sell pre-stuffed turkeys, or a free-range selection, which will be considerably more expensive. A free-range large 6kg turkey could cost over £100.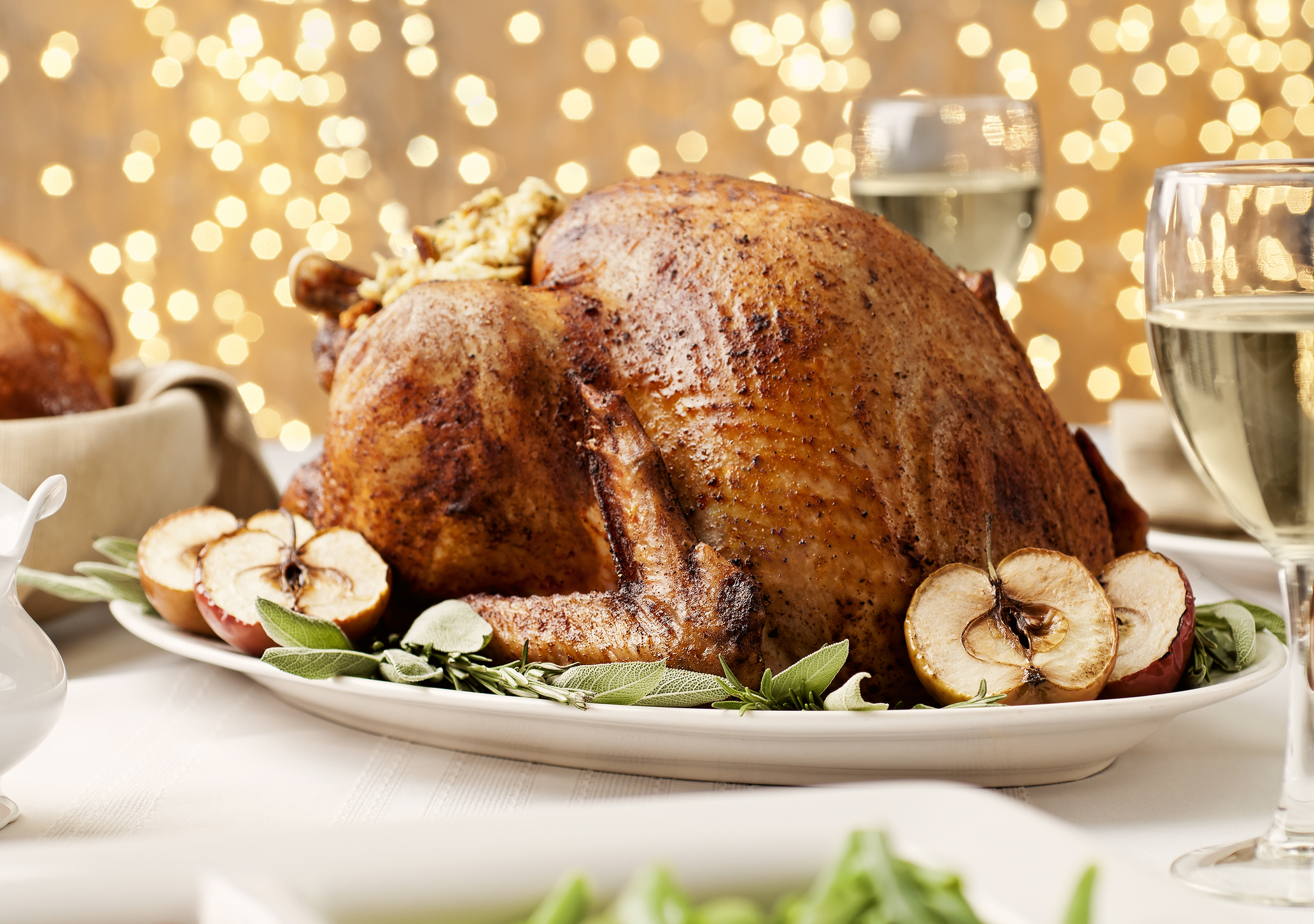 4. What is a turkey crown?
If you're thinking that a whole turkey is just too much, then a turkey crown could be a perfect solution.
These smaller portions are around 2kg to 3kg, and will feed five people. Smaller ones at 1.25kg will be ideal for a small gathering or a couple of people.
Many supermarkets also offer turkey crowns that are pre-stuffed and glazed, which makes life even easier.
5. How do I stuff the turkey?
You should prepare the stuffing ahead of time, and you must make sure to not insert it into the bird until you just about to cook it.
Also, you should only stuff the neck cavity, rather than the body. Otherwise, this will stop the turkey from cooking all the way through.
You can fill the body with sprigs of fresh herbs, slices of lemon or onion, so that they can diffuse into the meat while cooking.
6. How long should I cook the turkey?
It depends on the size of the bird, but a good estimate is to cook it for around 35 to 40 minutes per kg at 180°C/350°F/gas 4.
Cover the turkey in tinfoil, and chuck it into a pre-heated oven. Then it's time for the vegetables and pigs in blankets etc, but that's a whole other story...