What is Elf on the Shelf, anyway?
10 December 2018, 14:25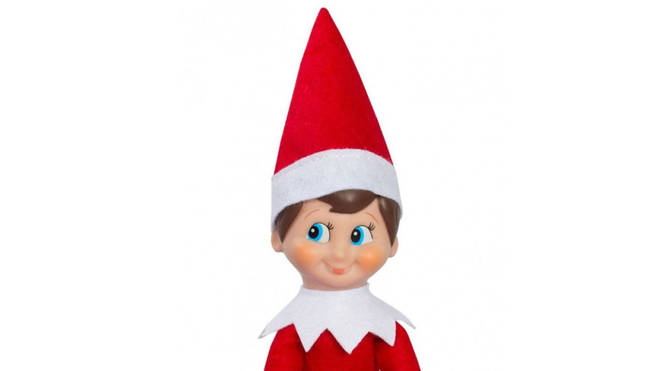 Chances are, you've started to see lots of photos of toy elves clogging up your Facebook.
Either that, or you are one of those people posting photos of elves on Facebook.
In case you're not aware, it's all to do with a Christmas tradition called Elf on the Shelf. If you've never heard of it, here's a little explainer for you:
What is Elf on the Shelf and where did it come from?

Chanda Bell and Carol Aebersold. Picture: Getty

In 2004, Carol Aebersold and her daughter Chanda Bell wrote a book about an elf sent by Santa to watch over them at Christmas time.

Written in rhyme, the book was self-published in 2005, and comes in a box with a scout elf toy.

Over 10 years later, and it's perfect for the social media era, with sites like Pinterest and Facebook full with photos of what their elf's been up to.

The elf has a felt body and a plastic head, along with an androgynous face with a cheeky sideways look.

You buy the elf from an 'adoption centre'/shop, and you can also get a range of clothes for your new friend too, because your kids will definitely want some.

Parents can buy their own Elf on the Shelf from stores across the UK from around £22 to £30 or from the Elf on the Shelf's official website from £22.95.

Elf on the Shelf ideas: How do you play?

Essentially, you meet your scout elf, who was sent by Santa from the North Pole to check whether children are being naughty or nice in the run-up to Christmas.

When adopted and named by a family, the elf uses its Christmassy magic to fly back to Santa each night to tell him about its day.

Each morning, it returns home to sit on a new spot in the house, with kids rushing about each morning looking for it.

On Christmas Eve, it returns to the North Pole for another year.

What are the Elf on the Shelf rules?

According to the official website, there are just two rules:

1. "A scout elf cannot be touched. Christmas magic is very fragile and if a scout elf is touched it may lose that magic and be unable to fly back to the North Pole."

2. "A scout elf cannot speak or move while anyone in the house is awake! A scout elf's job is to watch and listen."

Can it be bad for children?

Some child experts have warned that the game could cause fear and shame in children.

Ewan Gillon, a chartered psychologist and clinical director of First Psychology Scotland, told the Scotsman that the idea of an elf that moves around the house, watching everybody from afar, could cause "significant repercussions" for children.

He said: "The elf itself is one which most children usually consider a positive Christmas character; however they may start to feel uneasy knowing that it's going to come 'alive' during the night and they won't know when, or see it moving around.

"This unknown can cause real anxiety, especially those who may already have a fear of 'haunted toys', or toys they have seen come alive in films."

Dr Katherine Edward, a chartered and clinical psychologist, said the elf might stop children from learning from their own mistakes.

She said: "The concern I would have with the 'Elf' is the manner in which children might feel that they have 'ruined' something and cannot make it right if they show what is natural curiosity and pushing of boundaries".

"It may also lead to longer term negative feelings around the event of Christmas itself. Using the threat of the elf as punishment for bad behaviour can cause confusion, especially for younger children who need their punishment to follow immediately after their bad behaviour, in order to understand it."