Watch Heathrow's heartwarming Christmas advert for 2018, as the bears return home
8 November 2018, 12:26 | Updated: 8 November 2018, 14:19
All to the tune of Paul Young's 'Everytime You Go Away'...
Heathrow has followed its previous Christmas advert efforts by bringing back the lovable teddy bears Doris and Edward Bair.
The couple first warmed our hearts in the London airport's 2016 advert, and last year we found out how they first met.
This year's advert see the bears enjoying their retirement in Florida, before returning home to the UK after feeling sad about being away from their family.
Watch the advert in full above (and try not to cry).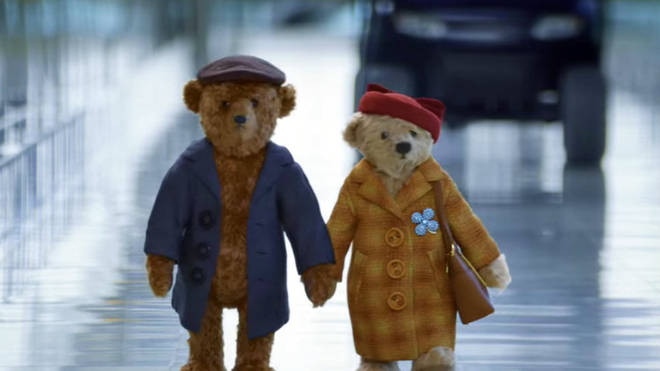 Ross Baker, Heathrow's chief commercial officer said: "The nation's love for Doris and Edward is overwhelming and has been since we first met them in 2016.
"For many people, being close to the ones we love is what really makes Christmas special. This is why we see The Bairs return to their family from warmer climes, as many of Heathrow's passengers make similar journeys home for the festive season."
Meanwhile, Boots has released their own festive ad featuring an emotional bond between a mother and daughter, while Kevin the Carrot has made a return for Aldi.