Lidl have trolled the John Lewis Christmas advert in the best way possible
20 November 2018, 15:56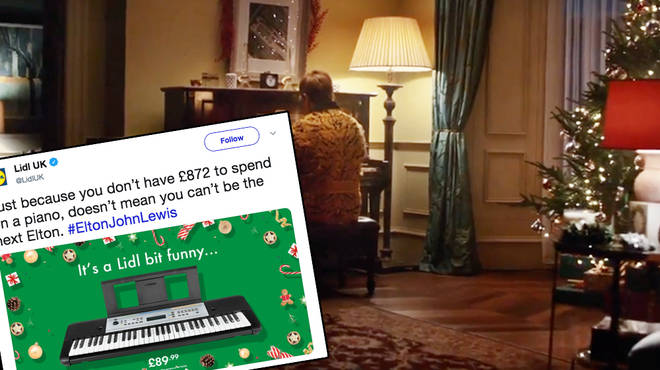 It's a Lidl bit funny...
The 2018 John Lewis Christmas advert was released last week and, to everyone's joy, it included Elton John.
The story of the advert shows Elton tracing back to his childhood and the Christmas gift that would change his life – his first piano.
John Lewis are now selling a Yamaha piano for £872 following the release of the advert.
Although the advert has been widely praised by many on social media, Lidl supermarket took to Twitter to have their own say:
They tweeted: "Just because you don't have £872 to spend on a piano, doesn't mean you can't be the next Elton," and poked fun at the famous Elton lyrics, tweaking them to read "It's a Lidl bit funny..."
Lidl are offering a much more modest option of £89.99 for a Yamaha keyboard, so you don't have to delve deep into your pockets for a brilliant Christmas gift.