This local piano shop's Christmas advert cost £10 and will make you cry
17 December 2019, 16:28
Sometimes, the simplest ideas will have the biggest impact.
A new Christmas advert by a local piano shop has just been released, and it's incredibly heartwarming.
Created by Mark Goodwin Pianos in Manchester by Mark himself, the advert cost just £10 and stars three generations of the Goodwin family.
The advert includes the '#BeThere' tagline, encouraging people to show support and togetherness for people at Christmas time, particularly those who may be lonely in the cold nights.
The advert also features a beautiful cover of 'You've Got a Friend' by Ward Thomas.
Watch the advert in full above.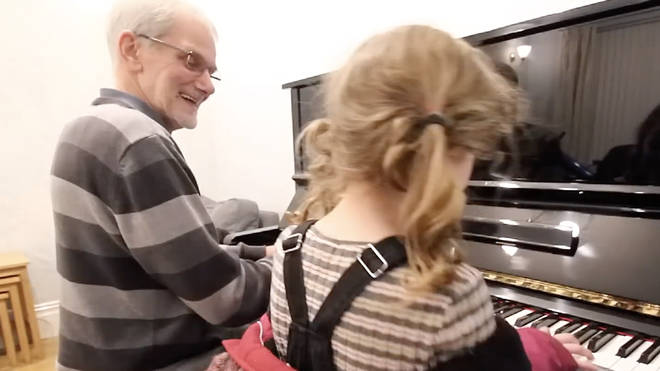 Writing about making the ad, Mark wrote: "The 3 generations involved are my 2 kids (aged 5 and 8), my Dad, plus me behind the camera. The video is 100% homemade (I filmed and edited it) with a budget of £10 for the Santa hats and some snacks to keep the kids focused.
"We filmed for 2 nights in a row between 9-11pm on the freezing, dark streets of Oldham (our kids are home-educated so they had nice long lie-ins the following mornings) and I had to promise happy meals to stop them kids begging to go home.
"The biggest challenge was to stop Sally collapsing with laughter every time I said 'action' and to somehow find a way to stop Louis looking at the camera.
"I was inspired to make this film after seeing this year's Hafod Hardware Christmas video. I lept off the couch and got to work as soon as I saw their brilliant video."
Great advert, guys!