Watch the Sainsbury's 2018 Christmas advert from the 'Greatest Showman' director
12 November 2018, 00:07 | Updated: 14 November 2018, 11:52
These kids are rather talented...
Sainsbury's has unveiled its 2018 Christmas advert, and it features a group of children putting on a festive display at their school, with amazing results.
Titled 'The Big Night', the advert was directed by Michael Gracey, the man behind The Greatest Showman.
The advert follows a young girl dressed as a star, nervously about to step on stage before stunning the large audience, including her mother.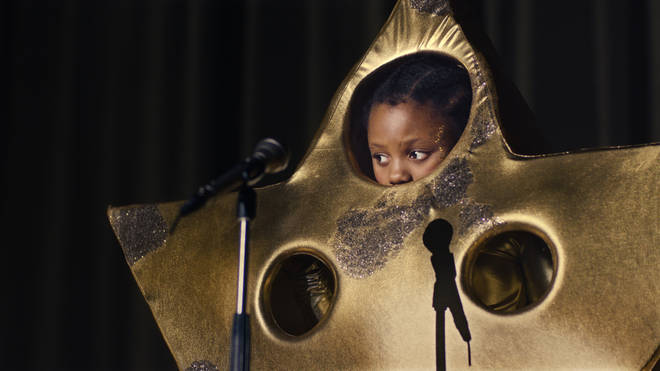 It features a festive version of the 1990s classic 'You Get What You Give' by The New Radicals, and is supported by a cast of children playing various Christmas characters, including a turkey drummer, baubles and even a plug.
Michael Gracey said: "I was honoured to be part of bringing Sainsbury's new Christmas campaign to life.
"Fuelled by the passion and talent of an incredible cast and crew, we set out to craft an ad that embodies the joy and imagination of the festive season. We hope it's a message that resonates with people from all walks of life this Christmas."
The advert stars almost 60 talented children from across the country, including eight-year-old singer Tia Isaac from London.
Sainsbury's' advert is somewhat similar to John Lewis' advert from earlier in 2018, which featured a class of children performing Queen's 'Bohemian Rhapsody'.
Meanwhile, there have also been Christmas adverts for Heathrow (the return of the bears), Aldi (the return of Kevin the Carrot), TK Maxx (featuring a neverending stocking) and Boots (showcasing the special bond between mothers and daughters) among others.
John Lewis and Marks & Spencer are expected to launch their festive adverts in the coming week.
Iceland has seen their emotional advert banned from TV for being 'too political'.