Twitter Christmas advert 2018: The real John Lewis finally gets his own back - video
19 November 2018, 12:35 | Updated: 19 November 2018, 12:37
It must be hard at this time of year if your name is John Lewis.
Particularly if your Twitter handle is simply @johnlewis.
An American lecturer who just so happens to have the same name as a famous UK department store chain, has had to put up with countless people asking him questions about John Lewis stock and the annual Christmas advert.
Every year, John receives over 50,000 tweets intended for the department store, and his hilarious responses have made him something of a cult hero.
To celebrate this, Twitter have given him his very own Christmas advert, '#NotARetailStore'. Watch it in full above.
The advert features John's annual festive ritual, of responding to various tweets, whether they are praising the latest ad or general customer enquiries.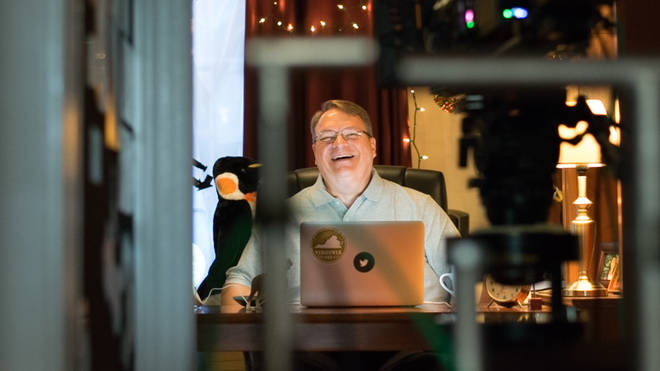 You might also spot some nods to past John Lewis Christmas adverts, including a telescope, Monty the Penguin and Buster the Boxer.
John Lewis said: "I think it's hilarious that people mistake me for the UK store and I do my best to direct them to the right place. I see a massive spike in Tweets at this time of year and I always watch the John Lewis advert, especially as it becomes a huge part of my Twitter conversation.
"I find it absolutely fascinating that Twitter UK has chosen me to star in their Christmas film. Hopefully people will be kind about my acting skills, I am no Elton John but who knows maybe I'll get Tweets about my own film this year."