Watch two classic Two Ronnies Christmas songs
24 December 2017, 06:00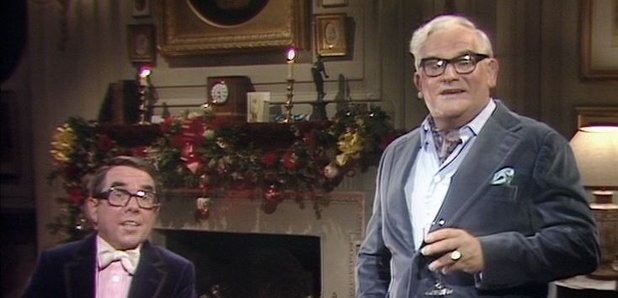 Along with Morecambe and Wise, The Two Ronnies were the kings of Christmas TV specials.
For many years, the famous duo would entertain millions with their hilarious skits and festive songs, and we've picked just two of our absolute favourites that we wanted to share with you as a mini-present.
Firstly, is this rather epic spoof of Alice in Wonderland, which aired on Christmas Day in 1985.
The Two Ronnies appear as several characters from the classic story in a musical sketch titled 'Alice in a Winter Wonderland'. We particularly love their rhyming of 'Alice' with 'Crystal Palace':
Our second choice is this lovely song that we're unofficially calling 'Our Christmas Card To You' from 1984.
They should have released this as a single!
Merry Christmas from me, and a happy new year from him.