Watch this beautiful tear-jerker Christmas advert made for just £50
23 November 2018, 09:56 | Updated: 23 November 2018, 10:02
Now this is emotional...
People are urging John Lewis to hire a budget filmmaker for their next Christmas advertising campaign, after he made a rather beautiful viral video for just £50.
The video has been seen by over five million people on Facebook alone, after videographer Phil Beastall posted it in response to the store's big budget production featuring Sir Elton John.
'Love is a Gift' shows a man ticking off the days to Christmas, but on the day itself he opens up a cassette box, his annual tradition, and listens to a tape of his mother's final Christmas message before she died.
Phil, from Tewkesbury, Gloucestershire, said: "People seem to like my film because it's the story that shines through.
"You don't always need a huge budget, just an impactful narrative that gets the message across. I think there's a bit of a revolution going on in the advertising industry.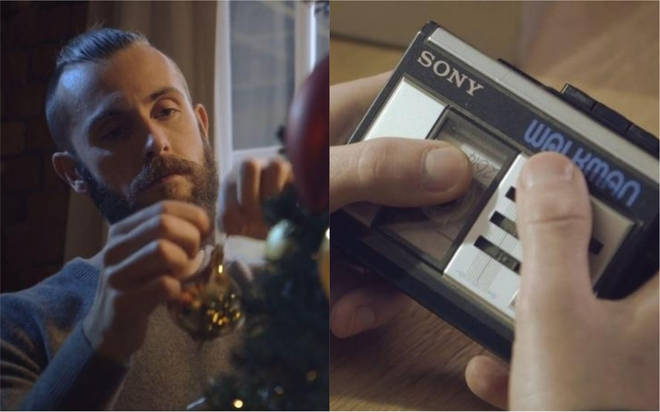 "People no longer want to be overtly sold something which makes our job as video producers a lot harder because we have to sell indirectly.
"A lot of people are struggling financially so to hear that millions is being spent on these campaigns isn't sitting well with people.
"People have been saying that it's just an opportunity to celebrate Elton John and promote his new film. Having said that, I enjoyed John Lewis's advert.
"I liked the fact that a success story like Elton's can start with something as simple as receiving a piano. But if John Lewis knocked on my door tomorrow and said would you want to make next year's film I would obviously snap it up in an instant."