Listen And Watch: Culture Club's Top 5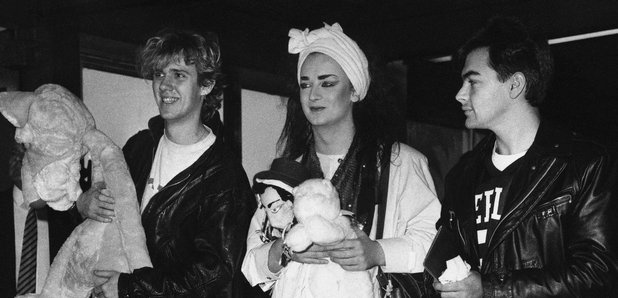 Every one is a classic ear-worm! Try not to get these stuck in your head for the rest of the day!
1. Karma Chameleon
This song was their second UK No.1 single and stayed at the top of the charts for six weeks becoming the best-selling single of 1983.
2. Do You Really Want to Hurt Me
Boy George came up with the lyrics for this song and later admitted that he wrote the lyrics about his relationship with the band's drummer Jon Moss. They had a secret affair for about six years and George expressed his hurt with these song words.
3. Church of the Poison Mind
This was the lead single from their second album 'Colour By Numbers'. It reached number two in the U.K. but was kept off the top spot by David Bowie's 'Let's Dance'.
4. Time (Clock of the Heart)
This song was the follow-up to 'Do You Really Want To Hurt Me?' and reached number three in the UK. It had more success in the States where the song went to number two, held back from the top spot by 'Flashdance' - Irene Cara.
5. It's a Miracle
This was the last single off the 'Colour By Numbers' album and went to number four. It was originally called 'It's America' but the name was later changed.