Dolly Parton's 5 Best Songs
1 September 2016, 15:53 | Updated: 2 November 2017, 15:29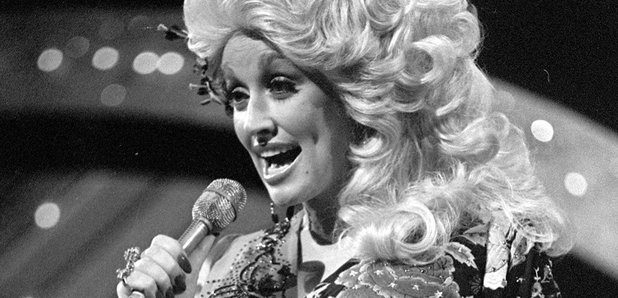 Genius songwriter, savvy business woman, and an incredible style all of her own; the one and only Dolly Parton.
To recognise this icon of country music we've picked Dolly's top 5 songs.
1. Jolene (1974)
One of the most moving love songs ever, Dolly pleads with a woman who's taken a shine to her lover not to ruin her life. Surprisingly the song's background is much more innocent; Dolly met a little girl at one of her shows called Jolene - with auburn hair and green eyes - called Jolene. She liked the name so wrote a song, and that's that.
2. 9 To 5 (1980)
Taken from the film of the same name, which Dolly starred in and insisted on writing the theme to, it's an important song about female empowerment through work, but it's also just a great song about what it's really like in the working world!
3. I Will Always Love You (1974)
These days the Whitney Houston version is probably better known (and she did do a pretty good cover to be fair), but it's Dolly's song and one that was a hit for her twice, in 1974 and 1982. But there was an even bigger star who wanted to record it; Elvis. Dolly said no to 'The King' though when he demanded half the publishing rights. We've picked her original 1974 version because it's simple and beautiful.
4. Islands In The Stream (1983)
The song was written by the Bee Gees who wanted Marvin Gaye to sing it, but when Kenny Rogers heard it he was desperate to have it. But his version just didn't work, not until he got Dolly to duet with him. She made the song what it is and they scored a number one hit in the US with it.
5. Coat Of Many Colors (1971)
A beautifully raw and moving song, it shows Dolly's humble background as one of 12 children who grew up in a two bedroom shack. It tells the story of Dolly wearing a coat her mother stitched together only to have other children laugh at her. The song title was also used as the title for a film about Dolly in 2015.