These are the most extravagant (and almost affordable) Easter Eggs money can buy
20 February 2018, 10:38 | Updated: 7 March 2018, 11:01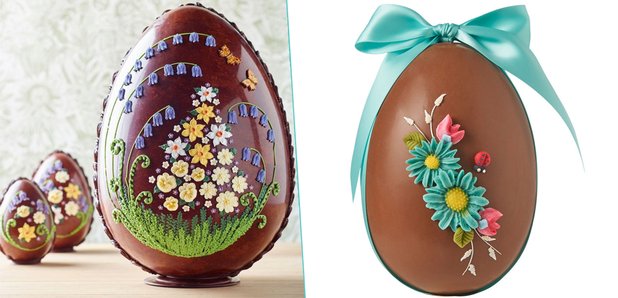 Treat yourself this Easter! We've found a number of amazingly quirky Easter Eggs out there that you may want to treat someone (or yourself) with...
While you're here, you might want to check out these incredible recipes involving Creme Eggs...
1. Lindt - Gold Bunny
Let's start traditional - the Lindt Milk Chocolate Gold Bunny is one of the most iconic symbols of Easter and is also one of the tastiest Easter treats on this planet (sorry, cute bunny!).
However, this is no regular little bunny, this is a whole kilo of golden-bunny-goodness!
The Lindt Master Chocolatiers use the highest quality ingredients to produce the smoothest milk chocolate available; meaning you will want to savour every mouthful.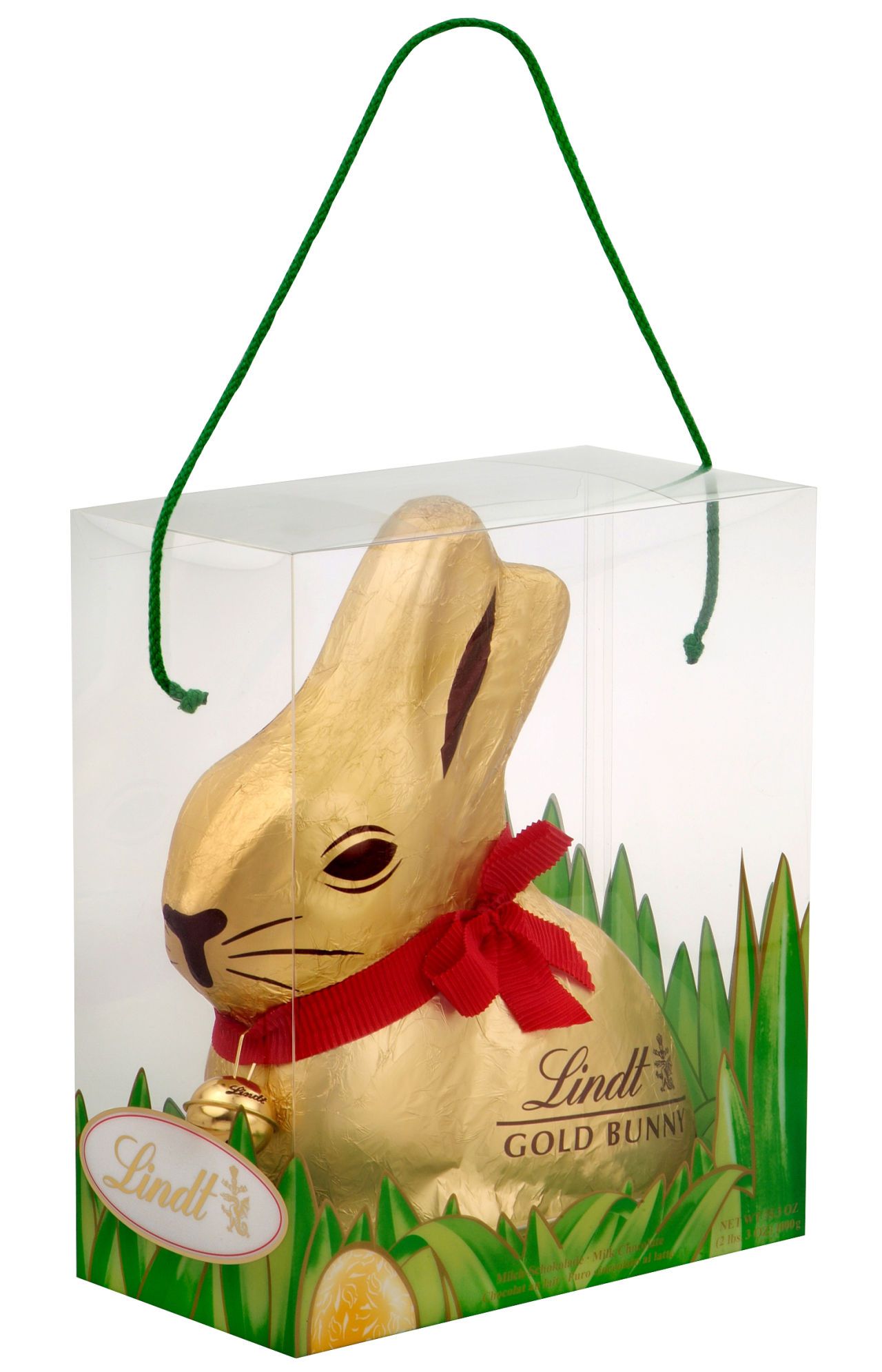 Photo: Lindt
2. Bettys - Imperial Easter Egg
Named after the Imperial Suite at Betty's Café Tea Rooms in Harrogate, this grand egg is a real showpiece in craftsmanship.
Decorated with beautiful spring flowers, it contains over FIVE kilos of high-quality milk or dark chocolate – all of it made by hand. You can see why it will set you back a small fortune, however...
This egg is so unique, it is made-to-order and delivered personally.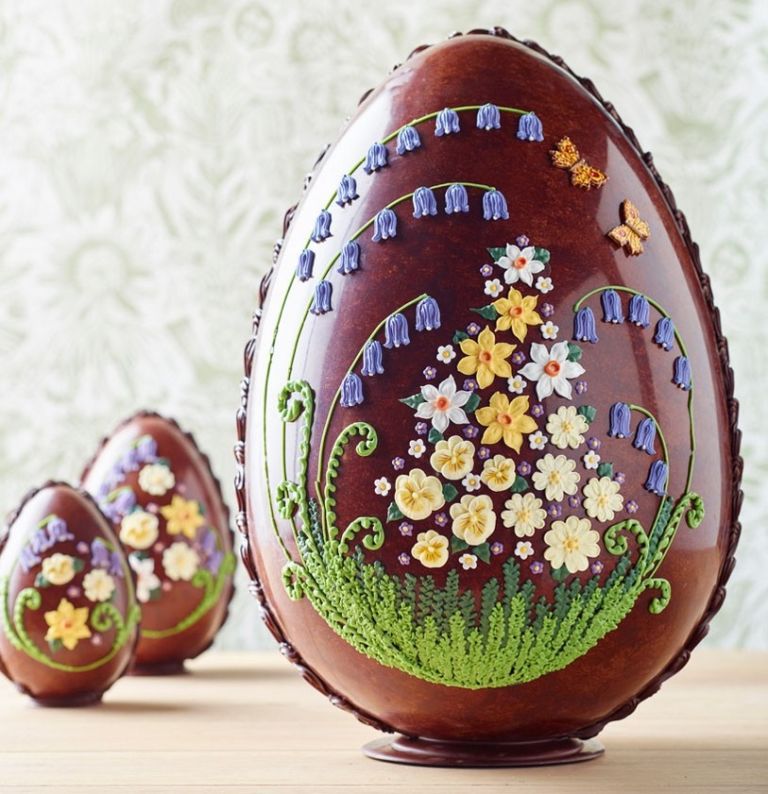 Photo: Bettys
3. Hotel Chocolat - Extra Thick Champagne Easter Egg
One of the more affordable yet magnificent eggs on this list, Hotel Chocolat's Extra-Thick Eggs are all about the lavishly thick shells that have starred in our Easter daydreams since we were children.
Mouth-wateringly indulgent with a satisfying 'crack' as they break apart in your hands, made extra-satisfying with the hedonistic addition of Champagne and Pink Champagne truffles.
How do they get that beautiful rosy hue of the Pink Champagne Truffles? The answer - natural pressed strawberries, delicious!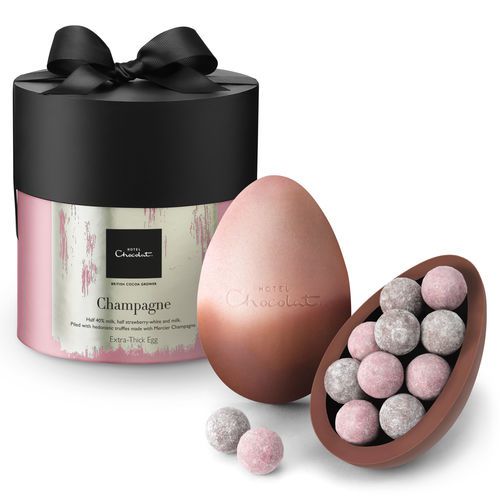 Photo: Hotel Chocolat
4. Fortnum & Mason - The Colossal Egg
The name says it all really - who isn't seriously impressed by this truly extravagant Easter egg!
Weighing a mighty 1.4kg, this spectacular treat fits five different-flavoured eggs inside.
First, milk chocolate and salted honeycomb, then dark chocolate orange, followed by a rich and silky smooth ultimate milk chocolate course, then a unique white chocolate, strawberry and black pepper egg and finally the dark chocolate infused mint egg centrepiece.
A true taste adventure for chocoholics.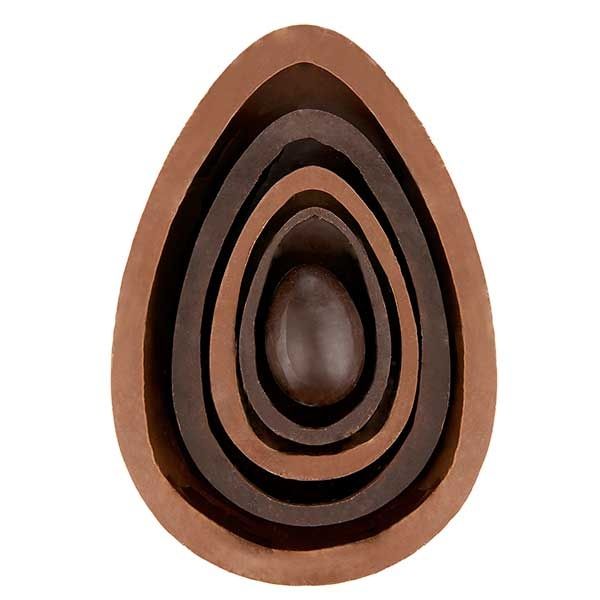 Photo: Fortnum & Mason
5. Hotel Chocolat - The Classic Ostrich Egg
Here's a fun fact - ostriches lay the largest eggs of any living bird. So naturally, Hotel Chocolat measured a REAL LIFE one to create the heftiest, most indulgent chocolaty shell!
The Classic Ostrich Egg is made with half 40% milk chocolate packed with crunchy cookies and puffed rice, and half 50% milk chocolate with crispy feuilletine.
Served with a tray of 27 chocolates – pralines, truffles, caramels, patisserie and more – plus six golden eggs hidden inside the box for you to hunt, this totals more than a kilo of chocolate! That's plenty to share with all the family, to make a grand gesture to someone special – or to keep you going all Easter!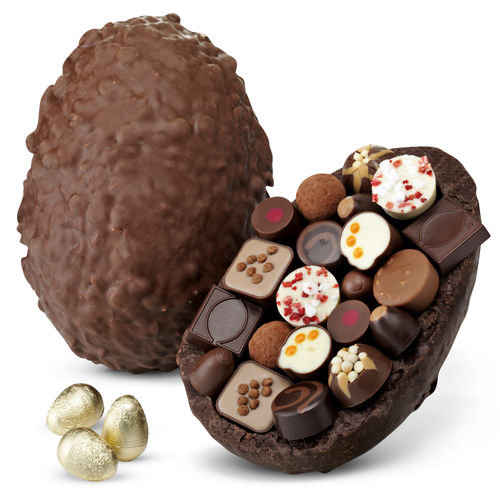 Photo: Hotel Chocolat
6. Thorntons - Marvellously Magnificent Easter Egg
This Easter Egg literally is what it says on the tin - The Marvellously Magnificent Egg!
A superb, large egg made of dreamy Thorntons' milk chocolate, this is a beautiful example of Thorntons' craftsmanship.
If you need to buy something a bit special, something to really wow your loved one this year, choose this spectacular, very special treat...all without breaking the bank!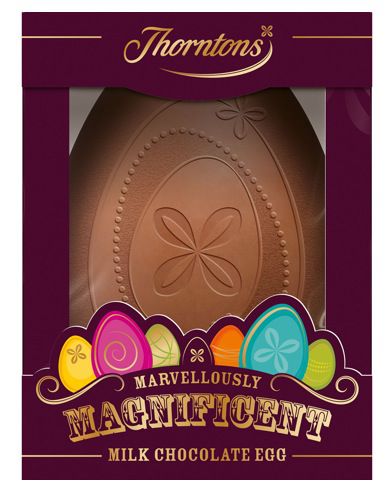 Photo: Thorntons
7. Fortnum & Mason - Decorated Milk Chocolate Egg
This classic Easter egg is handmade in England using Fortnum & Masons' expertly tempered Tercentenary-blend milk chocolate to ensure a flawless shine.
The sugar decorations are made and applied by hand, meaning that every egg is unique and different, and the egg is filled with a selection of handmade chocolate shapes.
It is simply a work of art in chocolate.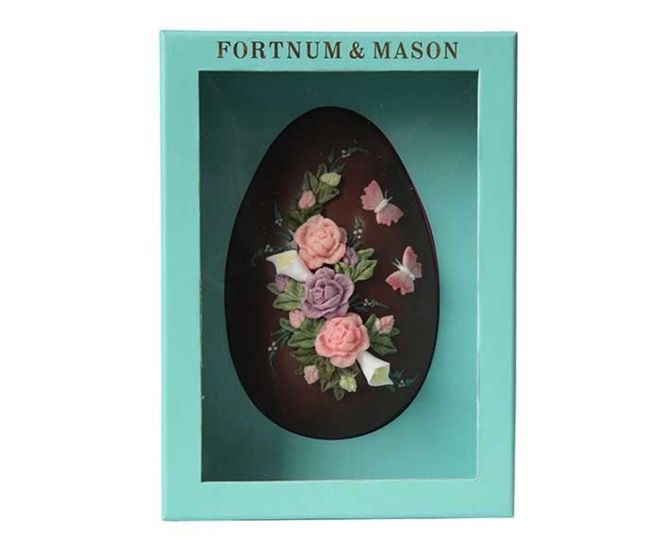 Photo: Fortnum & Mason