Remember That One (And Only) Time Elton John And Rod Stewart Duetted?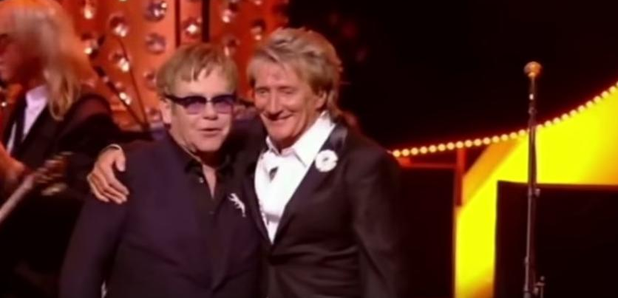 Why hasn't this happened more? We demand a repeat!
We LOVE a duet – two musical maestros coming together in mutual respect to create something magical – it gives us goosebumps.
Which is why we dug back out this gem of a performance from two of our favourite artists – Elton John and Rod Stewart.
The pair performed together in 2013 at a special concert to celebrate Elton John receiving the Brits Icon award, which was presented to him by Rod.
It's a powerful reminder of why Elton is up there in the icon category and why Rod is up there with him.
Watch the pair sing together on Elton's 'Sad Songs (Say So Much)':