WATCH: This Video Proves That Elvis Got Pulses Racing Long Before Justin Bieber!
5 April 2016, 17:04 | Updated: 2 November 2017, 15:29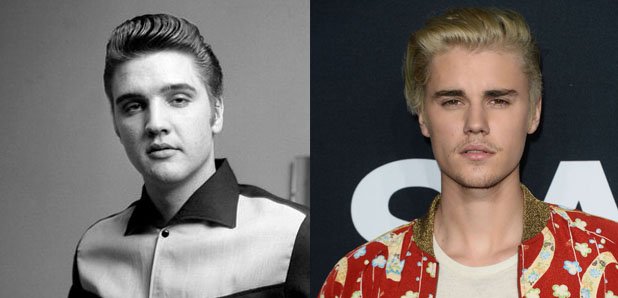 Watch Elvis set pulses racing with a performance on 'The Frank Sinatra Show' in 1960.
It's easy to scoff at the millions of teenage 'Beliebers' worldwide who follow the pop-star's every move, paying sky-high prices to see him perform and following his every Tweet, Snapchat and Instagram posts.
We wonder what all the fuss is about – he's just an ordinary human being after all!
However, he's not the first pop-star to cause a global phenomenon and he probably won't be the last.
This video we've dug up from the archives shows a 25-year-old Elvis on 'The Frank Sinatra Show' back in 1960, duetting with the man himself and similar to Bieber, he's self-assured, unrehearsed and just a little bit cheeky!
The minute he opens his mouth to sing, the scream of the female audience is deafening and his every impromptu shoulder shrug rouses higher pitched shrieks.
It doesn't seem to matter what he does – the audience is hypnotised! It's like these pop-stars cast spells over their fans and their every little move thrills their audience.
The magic of some performers just has to be seen to be Beliebed!
Watch Elvis Presley performing on 'The Frank Sinatra Show' in 1960: