Famous Songs You Won't Believe Never Made No.1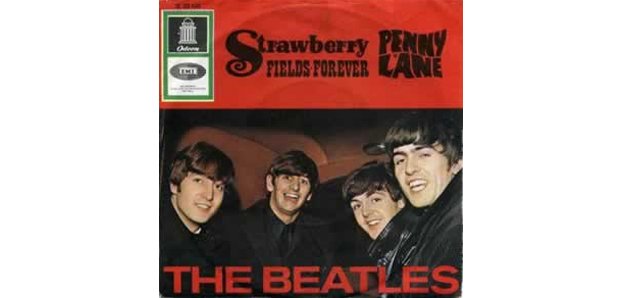 Some amazing songs from Bowie, Phil Collins and The Beatles were all kept off the top spot – find out which songs surpassed them.
1. Last Christmas - Wham! (1985)
Despite George Michael and Andrew Ridgeley releasing this song four months in advance of Christmas, they were knocked off the top spot by 'Do They Know It's Christmas?' which ironically also starred George on the vocals. It's the biggest selling single to ever not hit the top spot.
2. The Jean Genie - Bowie (1973)
One of Bowie's greatest singles, released at the height of Ziggy Stardust glory, was kept off the top spot by Little Jimmy Osmond's 'Long Haired Lover from Liverpool'. At nine years, eight months, Little Jimmy became the youngest artist to have a No.1 in the UK.
3. Strawberry Fields Forever/Penny Lane - The Beatles (1967)
George Martin called this the greatest single the group ever released but sadly it was kept off the top spot by cheesy singer Engelbert Humperdinck and his song 'Release Me', which became the biggest selling single of 1967.
4. In The Air Tonight - Phil Collins (1981)
Written after the break-up of his first marriage, this was the first solo single for Phil. It was kept off the spot by John Lennon's 'Woman' which was released one month after Lennon had been shot dead.
5. Downtown - Petula Clark (1965)
This song was a huge hit in the States for British singer Petula Clark but it was kept off the top spot here in the UK by The Beatles' song, 'I Feel Fine'.
6. Girls Just Wanna Have Fun - Cyndi Lauper (1983)
This was Cyndi's first solo single and it's become an iconic '80s anthem since, but this song actually never topped the charts. It was held off by UB40's 'Red Red Wine'.
7. Fairytale Of New York - The Pogues (1987)
It topped the list of Smooth's Top 50 Christmas songs in 2015, but despite its enduring popularity as a favourite Christmas song with people everywhere, this song was held off the top spot in 1987 by Pet Shop Boys, 'Always On My Mind'.
8. Wonderwall - Oasis (1995)
Despite this song coming from the fifth best-selling album in British history, it was kept off the top spot by Robson & Jerome's 'Up On The Roof'.