Kate Garraway's 5 first date tips to beat those butterflies
26 February 2018, 12:08 | Updated: 22 October 2018, 14:56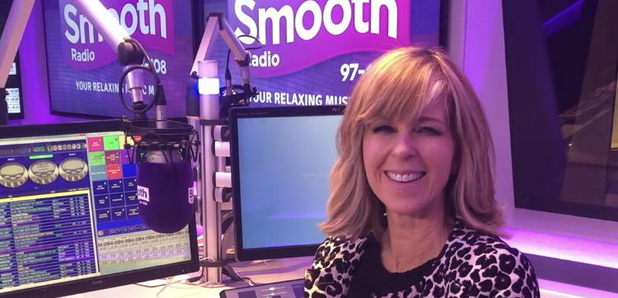 Going on a first date can be daunting, whether you're an experienced dater or not.
You may have been speaking to this person online beforehand, or been set up by a friend – whatever the situation, we all experience those first-date nerves!
So, Smooth Singles caught up with Kate Garraway to put together five top tips to get you through your first date. Happy Dating!
1. Think of your positives!
Let's face it, we're all guilty of putting ourselves down… actually, if I think about it too long, I might just end up cancelling the whole date! So, before you hot-foot it out the door, remind yourself how great you are – there's only one you!
And remember, you're not going on the date to make the other person happy – it's all about seeing if YOU are happy with them!
2. Prep your talking points
Another major worry is knowing what on earth to talk about, and avoiding those awkward silences! I always had an opener prepared in advance. And then I just think about questions I want to ask them.
Remember, they'll be just as nervous you, but as long as you have some conversation starters lined up, you'll have plenty to chat about.
3. Get there early
There's nothing quite as stressful as having to rush, or being late for something. And, first impressions count.
Arriving early, shows courtesy, and it gives you extra time to collect yourself, feel comfortable in your surroundings and have a coffee (or glass of wine, for those early nerves) before your date arrives!
4. Location is key
When choosing what to do on a first date, it can be tricky – do you go for something crazy and adventurous to show off your personality, or just keep it easy in a relaxed environment.
Whatever you choose, make sure it's somewhere you feel comfortable, and don't push yourself into doing something out of the ordinary that doesn't reflect who you are.
5. Get a new outfit!
Now the really good bit! If there's anything that makes me feel great, it's treating myself to a new outfit (and shoes, obviously!).
So, treat yourself to something that makes you feel amazing, and you'll never stop smiling!
Remember, there are plenty of fish in the sea… you've just got to dip your toe in the water. Happy fishing!
Smooth Singles is the trusted online dating service from Smooth Radio – connecting like-minded Smooth listeners looking to find that special someone.
Our mission is to help people Love Life to the Full. Whether you love adventures or cosy nights in, with our intelligent two-way matching feature, we are confident you will find new romance, friendship or companionship.
It's safe and simple to start your search, create your FREE Smooth Singles profile and find your perfect match today.