5 Of The Best Christmas Songs In TV Adverts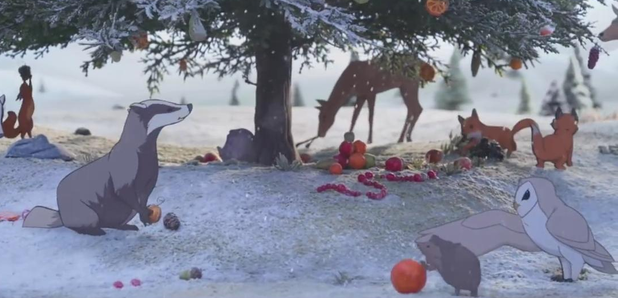 These are some of the best uses of music in Christmas TV ads. Which one is your favourite?
As Britain's brands start to unveil their Christmas adverts, we look at some of the best uses of music in festive TV campaigns.
1. John Lewis – Somewhere Only We Know
In 2013, Lily Allen solidified John Lewis as the leader in Christmas TV Ads with her stunning cover of Keane's 'Somewhere Only We Know'. It also helped to relaunch the singer's career after she had taken an early retirement.
2. Quality Street - Magic Moments
During the '90s, households were divided as to whether they should buy Quality Street or Roses, but in 1992 Quality Street won the fight with their heart-warming Christmas ad. Who can forget the generosity of the little boy who gives his lollipop lady a box of chocolates. The ad perfectly chose to use 'Magic Moments' by Burt Bacharach and Hal David.
3. Coca-Cola - Wonderful Dream (Holidays Are Coming)
This festive tune is by American singer Melanie Thornton who sadly died in a plane crash days before Christmas in 2001. It remains a signature song of the holiday season and always gets us excited about Santa coming!
4. Marks & Spencers - Fly Me To The Moon
In 2014 M&S chose a classic tune recorded by Julie London to illustrate their 'Follow The Fairies' campaign and until they used it, we didn't realise just how festive it sounds! It's now on our Christmas playlist.
5. Irn Bru - Walking In The Air
In 2006, the Scottish nation had their proudest Christmas as beloved brand Irn Bru parodied the classic Christmas tale 'The Showman' and adapted the lyrics to suit!
Which Christmas TV adverts do you think have had the best music? Leave a comment below.