Freya Ridings interview: "I celebrated in a taxi when I heard my song on the radio"
8 August 2018, 15:00 | Updated: 8 August 2018, 15:32
Freya Ridings is one of the most exciting young singer-songwriters from the UK right now, and we're tipping her to become one of the biggest future stars.
You may have heard her brilliant single 'Lost Without You' on Smooth recently (plus some show you might have heard of called Love Island), and we chatted to Freya about her career so far, her idols and when we can expect her debut album.
You've been getting lots of attention and acclaim already at the start of your career. Did you expect that kind of thing to happen so soon?
"No, not at all. I feel like, because I've been writing and playing for such a long time, you just have zero expectations. There's no expectations at all. Every single person that turns up to a show, you really appreciate them. Every single radio interview you do – everything.
"They mean a lot more when you haven't had them, you know? So I'm just extremely grateful for all of this. It's incredible."
You've released a few tracks online and a couple of great live albums. Do you know when we can expect your debut studio album?
"Yeah, we've just come out of the studio and finished the album, which I'm super-excited about. We're in the final stages of the rough mix, before we sign it off for the final mix.
"But it's still got to have strings added, because we've got an incredible string arranger. I don't know how he agreed to say yes to my album, but basically he's going to add strings. So that's the next part.
"But hopefully early next year should be the release date."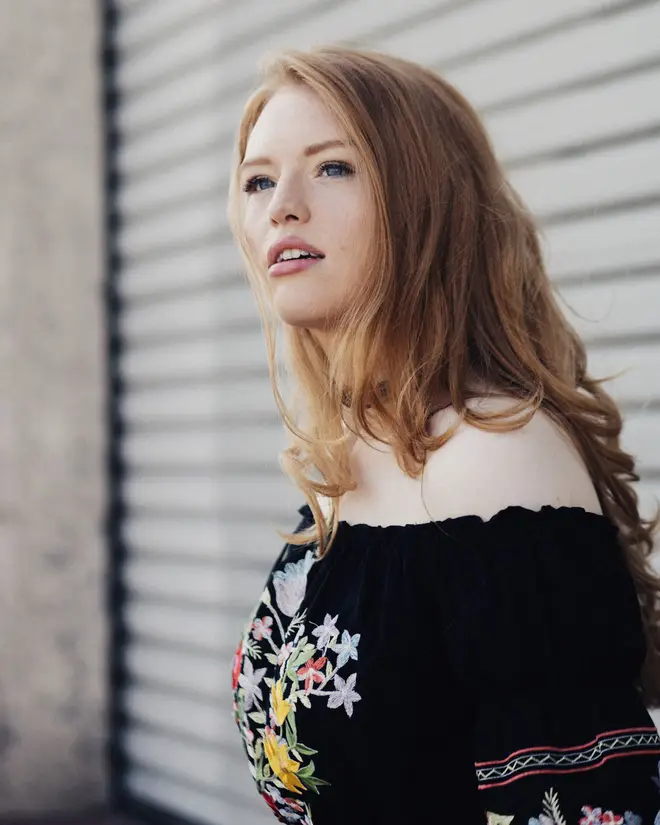 We loved your cover of 'Maps' by Yeah Yeah Yeahs, do you have any over covers you'd love to record?
"I love covering artists that I admire. It's one of my favourite things. I feel like if you can bring something different to it, or at least not ruin it, then it's just a lovely thing to do – just to show your appreciation.
"Because these are the artists that shaped me and inspired me. So yeah, I'd love to do some more covers of artists that I grew up listening to. I really want to do a cover of Joan Armatrading. I think that's my next goal.
Joan Armatrading - Dry Land
"I think I'm leaning towards 'Dry Land'. I really like it. But there's a few. She was my mum's favourite artist growing up, and also the first gig that I ever went to see when I was like four. So I'd love to do something like that. But I'm not sure if we'd release it.
We're making the prediction now that you'll do the next John Lewis Christmas ad!
"[laughs] My God, that would be so cool!"
Who would you say were your biggest musical influences?
"I think, definitely, I was hugely influenced by – obviously like Adele and Florence the Machine. They were my complete idols growing up. But also, there were a lot of influences from my dad, like singer-songwriters of the '70s like Carole King and James Taylor.
"And also a lot of piano-based artists like Tom Odell and Elton John. I'm completely obsessed. If someone has a piano, I'm look, 'Ooh!' Literally. I genuinely listen to the kind of music that people probably would expect me to. I love really honest ballads. They're my favourite."
Well, Smooth is the perfect home for that.
"Yeah! Literally, I'd never heard my song on the radio ever, and I was in an Uber coming home the other night from the airport. I heard it, and I was literally freaking out. The Uber driver was so confused.
"I was like, 'That's me!'
"And he was like, 'No. No way.'
"We had a little celebration, me and my Uber driver. It was great."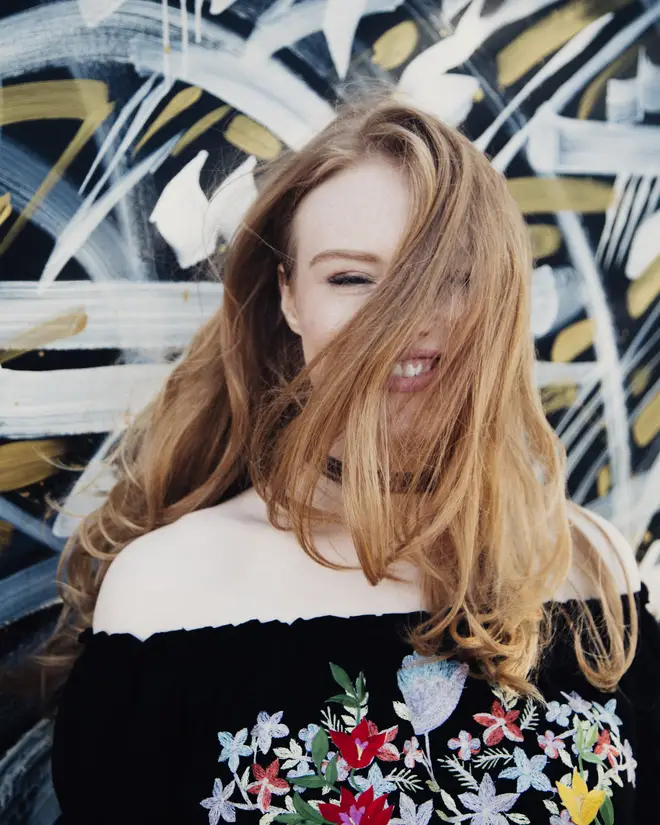 In the current age of Spotify and streaming being dominated by certain genres of music – is it more difficult for your style of music to break through or does it actually help it in terms of discovery?
"I think it's the same with growing up. I never went out to make the music that people would like. I mean, I tried, because every teenager tries to do that. But in my heart, I'd always come from gigs where I played upbeat guitar covers and I'd start writing sad songs on the piano.
"So I feel like, this is who I am authentically. And I've always held onto that through loads of different trends and things. So it's just really exciting that this is what people are really responding to, the fact that it's authentically me.
"I mean, it's not probably built for radio. But at the same time, it's incredible. It means that when I hear it on the radio, it's even more shocking. I'm like, 'Oh my God.' Because that means people are really supporting it, and it means so much to me, because I never thought that would happen.
Have you ever considered applying for shows like The Voice or The X Factor? Or did you always want to make it on your own terms?
"It was really interesting, because even growing up, I used to watch those shows. I was like, 'Wow!'
"But I always saw them more as people who were singers, and I definitely saw myself more as a songwriter for a long time. So I didn't really see it as a thing I could do.
"So I was kind of like, I would love to write a song that people would sing on it, but I would not see myself as someone who would go on it. but also because I didn't really sort of look very sort of like… you know, when growing up, anything that makes you different, if you're tall or a redhead or slightly different, it's like you're not going to fit in. so I just decided to go into songwriting and do my own thing.
Freya Ridings - You Mean The World To Me - 7 Layers Sessions #98
How did you get your first start and hunger in wanting to pursue a music career?
"Well, my mum plays the piano, and my dad plays guitar. So I sort of watched them doing that. And because my dad writes all his own songs as well, I just sort of thought that's what you did.
"I was a little chubby nine-year-old, and I was like, 'Oh, I know what I'm going to do. I'm going to sit down with my dad's guitar and just pretend that I can do what he can do.'
"I think he came back from working away, and I'd stolen one of his guitars, and I'd written my first song. And I struggled so much at school with dyslexia, and I really found it so difficult in so many ways. When I found music, it just became an anchor that got me through the hardest school years.
"So yeah, I wanted to play violin for a little bit, but I couldn't. I worked out very quickly that the only instruments I wanted to play were the ones you could sing with. So I tried to sing with my violin, and I couldn't do it. I was like, 'Ugh. Maybe piano.'
"I couldn't read music, and all my music teachers gave up on me one by one because I couldn't read music. So literally I just had to write my own songs because nobody else would teach me.
Do you have a hit list of artists that you'd love to collaborate with in some way?
"Oh my God. Yes. Yes, I do. But I feel like, it's just kind of another universe. Even the idea that, like… because Taylor Swift added me to her Apple Music playlist. People keep talking about it. I keep being like, 'This is not the real world. She was my complete idol growing up.'
"I was like any other 15-year-old girl who loves music and heartbreak songs. So she was my biggest idol. For her to have added a song that I've written into her playlist means that she must kind of know my name – and that just freaks me out.
"So yeah, I definitely think the people that I looked up to, like Florence and Tom Odell and maybe even Taylor Swift. It would just be a complete dream to do anything with them at all."