Jamie Oliver: How many children does he have with wife Jools and what is his net worth?
19 December 2018, 17:28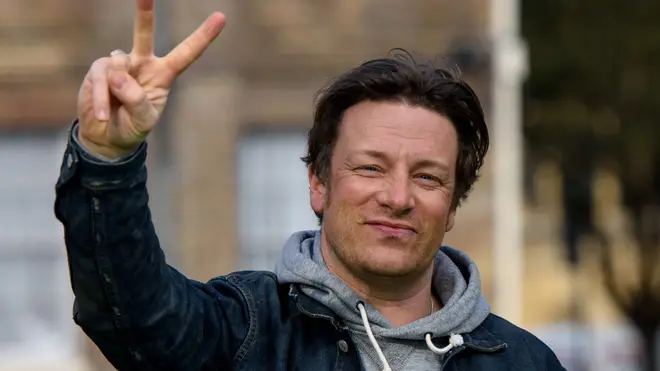 He's one of the biggest TV chefs on the planet, and he's got a big family to boot.
Here's your handy guide to the talented cook, restauranteur and TV star:
Who is Jamie Oliver?

Jamie Oliver is a British chef and restaurateur.

At the start of his career, he joined Antonio Carluccio's Neal Street restaurant as a pastry chef. While serving as a sous-chef at the River Café, he was spotted by Patricia Llewellyn of Optomen, and in 1999 he featured in his TV show, The Naked Chef.

This was followed by his first cook book, which became a number one UK bestseller.

His TV work also includes the documentary Jamie's Kitchen, which saw him invited by Prime Minister Tony Blair to visit 10 Downing Street to help fix school dinners.

Who is Jamie Oliver's wife and how many children do they have?

Jamie Oliver, Jools Oliver and family. Picture: Getty

In July 2000, Jamie married Juliette Norton, known as Jools. They started dating when they were both 17.

They have five children together: Poppy Honey Rosie (born 2002), Daisy Boo Pamela (born 2003), Petal Blossom Rainbow (born 2009), Buddy Bear Maurice (born 2010) and River Rocket Blue Dallas (born 2016).

What is Jamie Oliver's net worth?

According to Spear's magazine, Jamie Oliver has a net worth of £240 million, largely due to his cookbooks and restaurants.