Re-Watch Lionel Richie Performing At The 1984 Olympics Closing Ceremony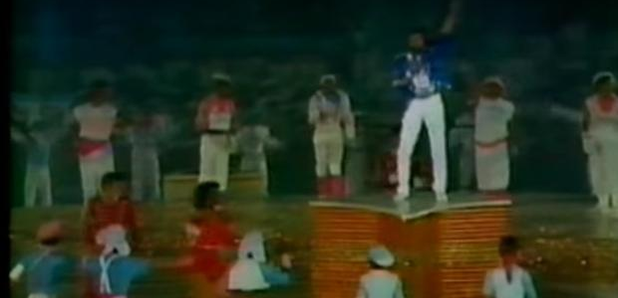 Neon lights, all-white aerobics gear and headbands – this performance is everything we loved about the '80s.
If there's one man whose music can make you move, it's Lionel Richie, which is why he was the perfect choice to close the Olympic Games in Los Angeles in 1984.
The world was treated to a special seven minute extended version of 'All Night Long' complete with neon lights, dancers in aerobics gear (this was the '80s after all) and Lionel himself in the most incredible sparkly blue jacket we've ever seen.
There's never been a doubt that Lionel can work an audience and he gets the crowd to sing along before running out to touch the hands of audience members – we wish we were there.
It looks like one massive party and we're not sure there's ever been an Olympics performance to top that one.
No pressure, Rio.