A little girl made a 'wall of sorrow' to guilt-trip her dad into getting a cat… and it worked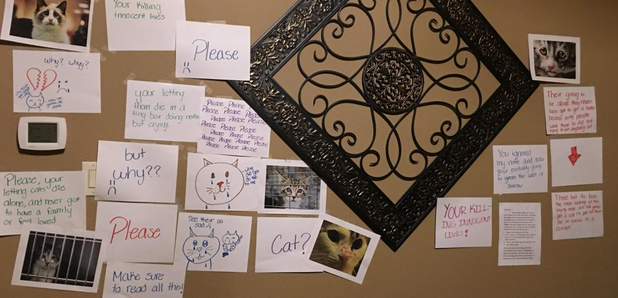 A 13-year-old girl used some fantastic collaging skills to shame her dad into getting her a cat. Well played!
Sometimes the best life lessons can be learned from kids...
Today's lesson: how to get what you want 101.
A thirteen-year-old Texan has put her awesome collaging skills to use to shame her dad into getting her a cat. Danielle Grubisic's sister wanted a cat for ages after her previous furry friend died of old age two years ago.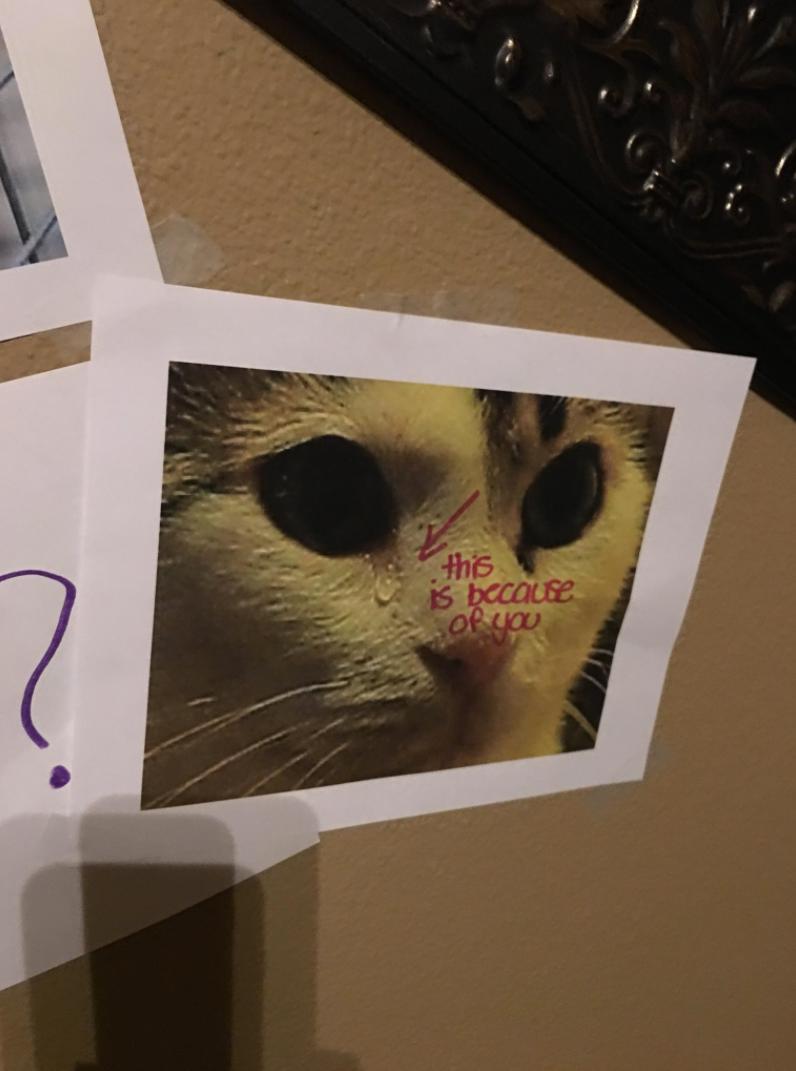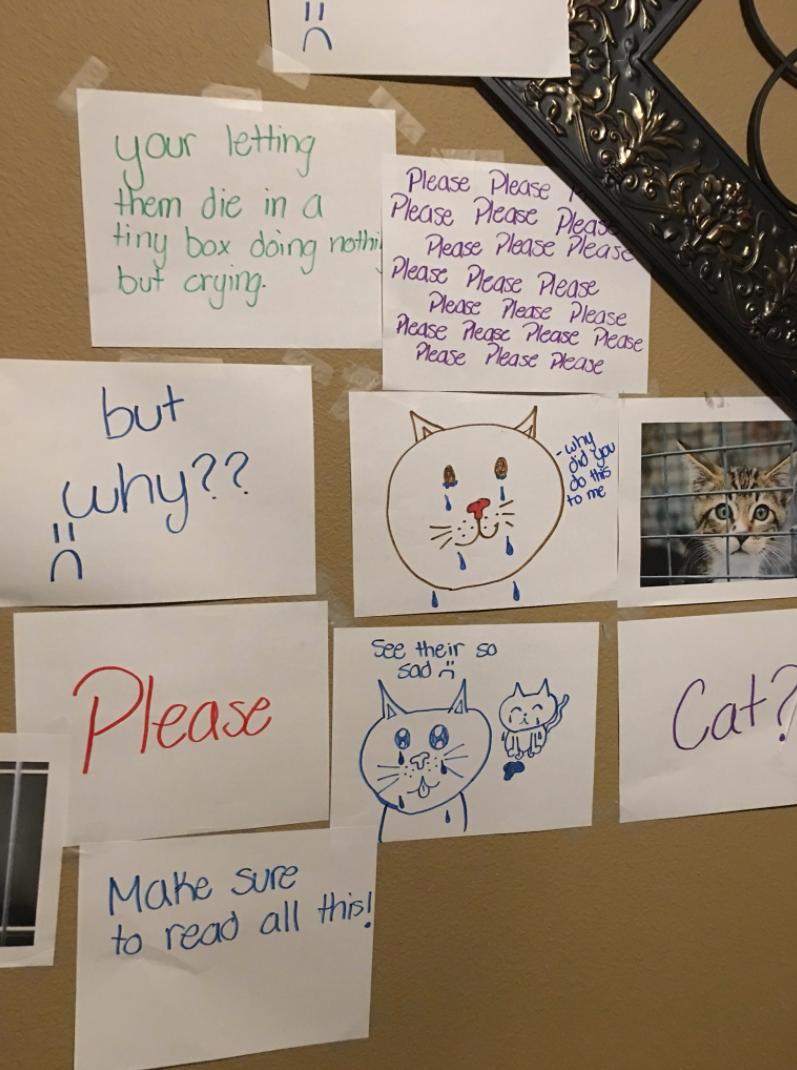 My little sister made a "wall of sorrow" to make my dad feel bad so she could get a cat.. well it worked
— Danielle Grubisic (@Itsssdanielle) December 10, 2017
To reinforce how much she wanted another cat, and to double-y make sure she got one, Danielle's sister decided to create a 'wall of sorrow' - complete with sad animal photos and guilt-trippy notes like 'Your [sic] letting them die in a tiny box doing nothing but crying', 'But why??' and 'Your (sic) killing innocent lives'.
Apparently, it took her over an hour to complete, but it was all worth it because she got one three days later from the animal shelter!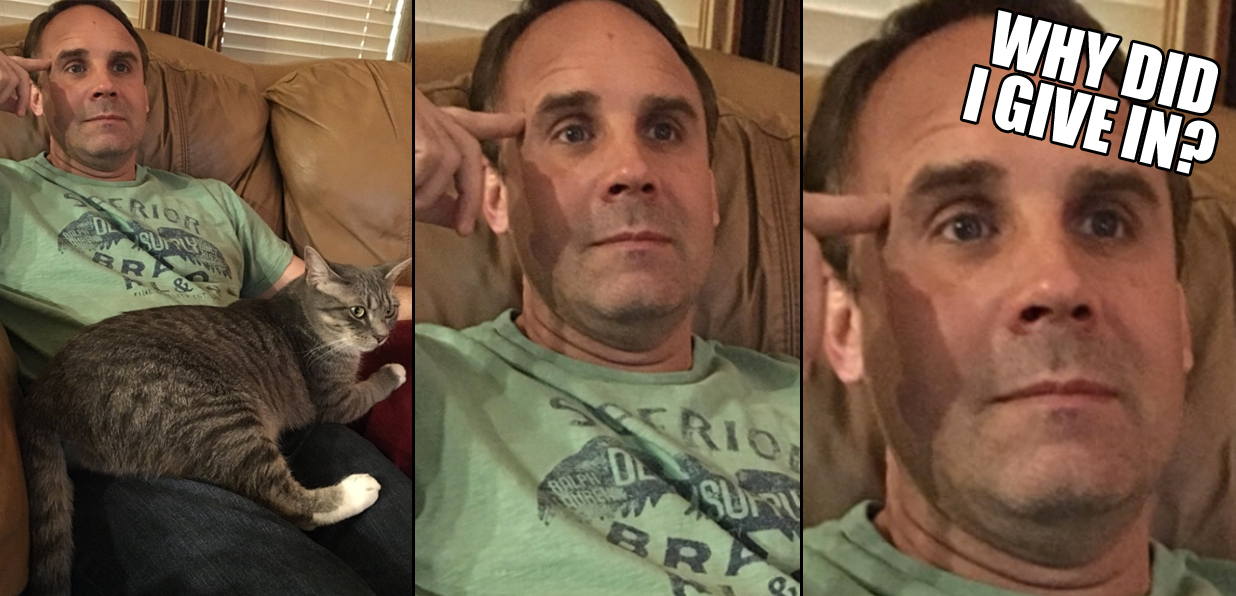 We love a happy ending! Dad, on the other hand, doesn't look as impressed.