Love Island music: Surprising songs played on the ITV2 show so far
10 July 2018, 17:47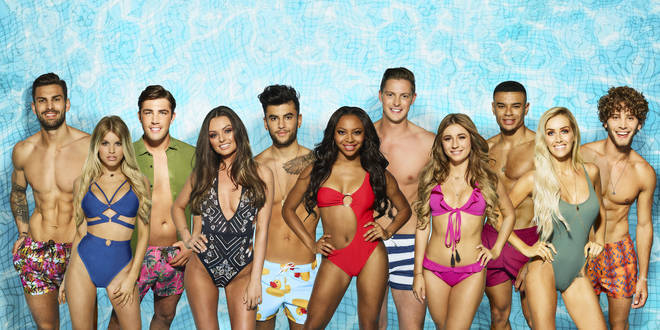 You'd think the majority of music in Love Island would just be current chart hits and clubby anthems. And you'd be... right.
But every now and then you'll get a surprising addition from yesteryear that would fit right at home on Smooth.
Here are just some of the most awesome tracks that fit surprisingly well on series 4 of Love Island in 2018 on ITV2, during scenes of awkward recouplings, shock dumpings and general cheeky behaviour.
1. Ben Taylor - 'Time of the Season'
This cover of the 1960s Zombies' classic was actually the very first song to feature this series.
This stripped back version was recorded by Ben Taylor, aka the son of singers James Taylor and Carly Simon.
2. Dolly Parton - 'Jolene'
You can't go wrong with a bit of Dolly, whatever the TV show.
And considering this song is all about stealing another woman's man from under your nose, it's pretty perfect.
3. Chris Isaak - 'Forever Blue'
If you're ever feeling down in the dumps over a lover, Chris Isaak's not a bad place to start.
This ditty was used at the start of the episode 10 recap. It came out of nowhere, but it worked brilliantly.
4. James Brown - 'Get Up (I Feel Like Being a Sex Machine)'
Enough said, really.
5. Otis Redding - 'Try a Little Tenderness'
A gorgeous soul anthem from one of the all-time greats.
This song would fit perfectly with the summery vibe of any villa, even the Love Island one.
6. Eddie Cochran - 'C'mon Everybody'
Yes, an Eddie Cochran song from the 1950s actually featured in an episode of Love Island.
We're fully expecting a dose of 'Three Steps to Heaven' before the end of the series.
7. The Chordettes - 'Mr Sandman'
The 1950s vibe continued with this acapella classic.
You'll probably know it best from Back to the Future, but it was also used in a 'previously on Love Island' section this year.
8. Placebo - 'Running Up that Hill'
Love Island kind of played a Kate Bush classic this series.
The moody Placebo cover was used as a particularly dark moment between the couples, and we were very happy to hear it.
9. Paul Simon - '50 Ways to Leave Your Lover'
This was a very welcome surprise!
Paul Simon's catchy ditty about cheating with a mistress (perfect for this show) was used as the boys secretly left the villa for Casa Amor.
10. James Vincent McMorrow - 'Wicked Game'
This Chris Isaak ballad is the ultimate stoic love song, and we're pretty sure it's been used in about 2,458 TV shows and movies by now.
This is a fantastic acoustic cover by James Vincent McMorrow, and it was used during a rather lovely scene with the nation's favourite couple Jack and Dani.
11. Toto - 'I Won't Hold You Back'
Everyone loves Toto, right?
But for once it wasn't 'Africa', but this mellow ballad. It was sampled in the number one dance track 'Another Chance' by Roger Sanchez, which was also used in the same episode.
12. Shola Ama - 'You Might Need Somebody'
This is one of our favourite soul ballads, whether it's the Randy Crawford original or the Shola Ama cover.