The 8 Most Romantic Movie Moments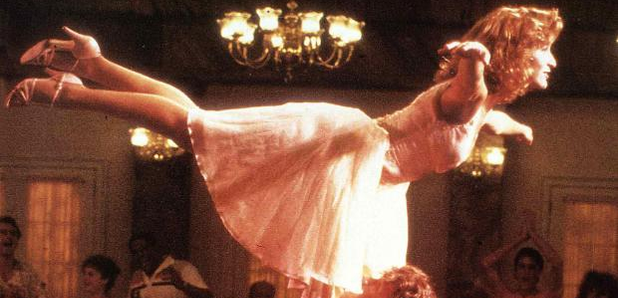 We pick eight of the most iconic moments from our favourite films, where music and love go hand in hand.
1. Say Anything (1989)
Ever since this scene from Say Anything came to our screens, it's been hard to imagine anything more romantic than being serenaded with a boom box outside your bedroom window. But despite being the defining moment of the film, John Cusack didn't originally want to do the scene!
2. 10 Things I Hate About You (1999)
10 Things I Hate About You offers up another romantic serenade. During this scene, Heath Ledger hijacks his high school's intercom system to perform Frankie Valli's 'Can't Take My Eyes Off Of You' and win back his character's love interest, Kat, played by Julia Stiles.
3. Pulp Fiction (1994)
Sparks fly between John Travolta and Uma Thurman in Pulp Fiction's iconic dance scene. The moment occurs in a '50s themed restaurant where they take to the floor to compete in a dance competition to Chuck Berry's 'You Never Can Tell'.
4. Dirty Dancing (1987)
Dirty Dancing follows the relationship between Baby and Jonny, played by Jennifer Grey and Patrick Swayze; an unlikely romance that only develops thanks to their love of music and dance. Jonny works as a dance teacher at a resort and holidaymaker Baby agrees to be his dance partner for an upcoming show, against her parents' wishes. Their initial hostility to one another transforms into love as they practice the routine, and the film ends with Swayze famously lifting Grey over his head as they dance to '(I've Had) The Time Of My Life'.
5. Grease (1978)
Although Grease is filled with romantic music moments, the school dance scene is one that we particularly love. Danny, played by John Travolta, wins the dance off competition with 'Cha-Cha' as his partner instead of his original date, Sandy (Olivia Newton-John). Although we disapprove of Danny's date-switch, it's hard to say which girl makes a better dance partner...
6. Top Gun (1986)
The third serenade in our selection sees Tom Cruise singing 'You've Lost That Loving Feeling' to Kelly McGinnis in Top Gun. As Cruise's character Maverick starts singing, everyone in the bar joins in. Although his musical approach is unsuccessful at first, Maverick and Charlie, McGinnis's character, do eventually get together.
7. Footloose (1984)
This is one of our favourites from the countless dance scenes in hip-shaking blockbuster Footloose, a film that follows the young inhabitants of a town in which dancing is forbidden. In this scene, characters and love interests Ren and Ariel dance together for the first time, and dopey cowboy Willard gets himself into a fight over Ariel's friend, Rusty.
8. Mamma Mia (2008)
The light-hearted, 2008 film adaptation of ABBA's music is stuffed with scenes linking music and love. Among our favourites moments are those surrounding the songs 'Lay All Your Love On Me', 'Does Your Mother Know', and Meryl Streep's heart wrenching rendition of 'The Winner Takes It All'.
If you're looking for your own movie romance, sign up to Smooth Singles today for FREE at SmoothSingles.co.uk.