Love Lyrics Unlocked - The Stories Behind The Songs
27 May 2015, 10:53 | Updated: 2 November 2017, 15:29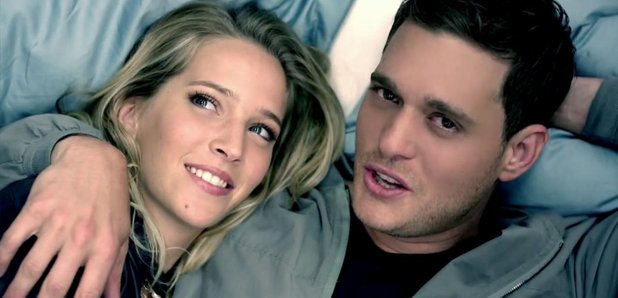 It's always interesting to find out the real life inspiration behind some of your favourite love songs, isn't it?
Ranging from love at first sight to heartbreak, we found out the stories behind the music of these romantic melodies.
Someone Like You - Adele
Adele has said that she wrote this song sitting on the end of her bed after finding out that her ex was engaged to someone else. She's said that the process of writing her(hugely successful) album, 21, was like the stages of recovery from her heartbreak but that after finishing Someone Like You, she finally felt at peace with what happened between them.
Lindsey Buckingham wrote this song about his breakup with fellow band member Stevie Nicks. As their relationship came to an end there was a lot of tension in the studio while the band was recording, especially when Nicks wanted Buckingham to remove a line about her cheating on him... but he refused!
Co-written with his mother when Wonder was only 16, this song is about his first love, Angie. Wonder has said; "I used to call Angie up and we would talk and say, 'I love you, I love you,' and we'd talk and we'd both go to sleep on the phone." Although Angie was his first love she was actually Wonder's third girlfriend, so despite being only 16 he already had a lot of material to draw on for his love songs!
Just Haven't Met You Yet - Michael Bublé
The love story behind this song is one that succeeded against all the odds. Inspired by the woman Michael Bublé had just started dating, he has said 'there was nothing solid about any of it. She didn't speak English. She had just been in a relationship that was very public for her and so had I.' Nevertheless, this woman - Luisana Lopilato - went on to star in the song's music video and the couple eventually got married. We LOVE a happy ending!
Lady In Red - Chris de Burgh
De Burgh started writing this song after an argument with his wife Diane, but he was having a hard time finishing it. As de Burgh tells it, five months later he saw Diane, wearing red, across a crowded nightclub, which gave him the idea for the title.
Just The Way You Are - Billy Joel
Billy Joel wrote this song about his first wife, Elizabeth and gave it to her as a birthday present as an expression of unconditional love. Aww! However, this isn't a love story with a happy ending. After nine years of marriage, Joel and Elizabeth divorced, and his next two marriages didn't work out either. According to him, every time he wrote a song for someone he was in a relationship with, it didn't last…
Roy Orbison was at home writing with his songwriting partner when they decided to get started by playing anything that came to mind. Orbison's wife Claudette came in and said she was going to go into town, and when Orbison asked if she needed any money, his partner joked, "pretty women never needs any money." Inspired, Orbison started singing; "pretty woman walking down the street", and the song was recorded and released just two weeks later!
If you're looking for a love story of your own, sign up for FREE today to SmoothSingles.co.uk.