The top 30 best Michael Jackson songs ever, ranked in order of greatness
22 March 2019, 09:10 | Updated: 20 September 2020, 21:19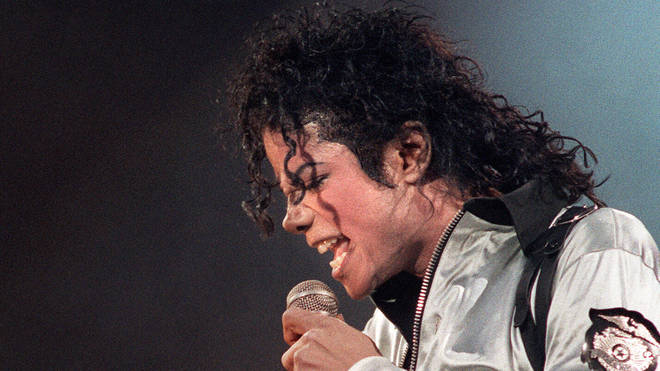 It was really difficult just picking 30 songs, let alone ranking them!
We've selected 30 of his greatest ever songs, released during his lifetime.
From Off the Wall to Invincible, are your favourites in there?
'Butterflies'

Michael's 2001 album Invincible may have been overlooked over the years, but there were some genuinely great moments.

The final single taken from his final album was co-written by British musician Marsha Ambrosius, one half of London soul act Floetry. She revealed how she had to take a while to calm down when first meeting Jackson. "I had the tears in my eyes and got kinda nervous. But as I got into it, I realized it was work, it was a job. I had to vocally conduct a legend."

'Gone Too Soon'

Dionne Warwick actually first performed, but never recorded, this song in 1983 on a TV special as a tribute to many performers who had died, including Elvis Presley, John Lennon, Sam Cooke, Buddy Holly, Otis Redding and Karen Carpenter. Later the same day, Jackson called writer co-writer Buz Kohan explaining he had wept while watching the performance.

Jackson's version of 'Gone Too Soon' was dedicated to the memory of his friend Ryan White, a teenager from Indiana who had been expelled from his school for having HIV/AIDS. White died in April 1990, shortly before he would have completed high school.

'Heal the World'

This politically-tinged song was the fifth single taken from Michael's Dangerous album, and reached number two in the UK.

In a 2001 Internet chat with fans, Michael said that this is the song he was most proud to have created. He also created the Heal the World Foundation, designed to improve the lives of children around the globe.

'Just Good Friends' (with Stevie Wonder)

This song is one of two duets on Bad, and features Stevie Wonder and Michael Jackson quarrelling over a girl in a light, cheerful manner. It is also one of only two songs on Bad which were not written by Jackson himself, the other being 'Man in the Mirror'.

Surprisingly, Jackson and Wonder performed it live together only once, during the Australian leg of Jackson's Bad tour.

'The Girl is Mine' (with Paul McCartney)

Continuing the theme of guys fighting over a girl, perhaps surprisingly this pop ballad was the first single to be taken from Jackson's Thriller. The year before, Jackson and McCartney had duetted on the latter's 'Say Say Say'.

Jackson said it was "one of my favourite songs to record" as there was "lots of playing, and throwing stuff at each other, and making jokes." Many members from Toto took part in the recording. Jackson and McCartney fell out a few years later after Jackson bought the rights to most Beatles songs.

'Blood on the Dance Floor'

Michael Jackson and Teddy Riley created this track for the 1991 album Dangerous. However, it did not appear on that record and was minimally altered before commercial release six years later.

It is about a predatory woman by the name of Susie, who seduces Jackson before plotting to stab him with a knife. Yeesh. It was Jackson's final number one single in the UK.

'Scream' (with Janet Jackson)

This track was an aggressive attack directed at the tabloid media and their treatment of Michael throughout his career.

Its music video cost $7 million, which was by far the most expensive ever made at the time.

'Off the Wall'

The title track from Jackson's Off the Wall album, it was written by Heatwave's Rod Temperton (who also wrote 'Thriller' and other classics).

The song was first offered to Karen Carpenter, while she was working on her first solo album, but she turned it down.

'Dirty Diana'

The fifth single from Bad, this was the second hard rock song of Jackson's solo career, and is about a persistent groupie that clings to him. He hired Billy Idol's guitarist Steve Stevens to back him on the song.

Reports at the time claimed that it was in relation to his close friend Diana Ross, but this was later denied. He also later confirmed that it was not about Diana, Princess of Wales, though he was told personally by the Princess that it was her favourite song of his.

'Remember the Time'

This was the second single from Dangerous, co-written by Teddy Riley. Riley said that he was inspired to write the song after hearing Jackson describe how he had fallen in love with his then-wife, Debbie Rowe.

The song also had a nine-minute music video directed by John Singleton, set in Ancient Egypt. It features appearances of Jackson, Eddie Murphy, Iman, Tommy 'Tiny' Lister and Magic Johnson.

'Leave Me Alone'

This was a number two hit for Jackson in the UK, and was taken from his hugely successful Bad album.

The song was a response to negative rumours about Jackson that began appearing in the media and tabloids in the mid-1980s, such as claiming that he slept in a hyperbaric oxygen chamber to slow the ageing process, his pet chimpanzee Bubbles and claims that he offered to buy the bones of the Elephant Man.

'You Are Not Alone'

Written by R Kelly, this was a number one hit for Michael Jackson in 1995, and the second single from HIStory.

The video featured Jackson with his then-wife Lisa Marie Presley.

'They Don't Care About Us'

The fifth single from HIStory, this pop-rock track was one of the most controversial pieces Jackson ever composed.

In the US, he faced allegations of antisemitic lyrics, which led to him issuing apologies and re-recording the song with altered lyrics. The singer argued that reviews had misinterpreted the context of the song, either unintentionally or deliberately.

'Bad'

This was the title track of Michael Jackson's seminal Bad album, and was said to be influenced by a real-life story he had read about, of a young man who tried to escape poverty by attending private school, but ended up being killed when he returned home.

Its music video was directed by Martin Scorsese and co-starred Wesley Snipes in one of his first ever screen appearances. It was inspired by the film West Side Story, showing Jackson and a group of gangsters dancing in a subway station.

'Earth Song'

This is Michael Jackson's best-selling single in the UK was also the Christmas number one in 1995. Jackson had a long-standing history of releasing socially conscious material, but this was the first that dealt with the environment and animal welfare. It was originally made for Dangerous, but it failed to make the final cut.

It was also the final song ever performed by Jackson, as he was rehearsing it the night before his death in 2009. It is famous for his 1996 Brit Awards performance, when Pulp's Jarvis Cocker invaded the stage in protest.

'Stranger in Moscow'

This track was written by Michael Jackson in September 1993, at the height of highly publicised child abuse accusations against him, while on tour in Moscow. It was originally written as a poem, then adapted into a song.

The instrumental portion is based on the end credits theme of Sonic the Hedgehog 3, a video game which Jackson were originally scheduled to compose music for. It concludes with a KGB interrogator saying in Russian: "Why have you come from the west? Confess!"

'PYT (Pretty Young Thing)'

The sixth single from Thriller, the original demo version of this song was written by Jackson and Greg Phillinganes. Quincy Jones passed on the song, but liked the title and created a totally new song with James Ingram.

Two of Jackson's sisters, Janet and La Toya, provided backing vocals as the 'P.Y.T.s'. They sang "na na na" back at their brother towards the end of the song.

'You Rock My World'

This was the lead single from Jackson's Invincible album in 2001, and it reached number two in the UK.

It came with a 13-minute video that also starred Rush Hour actor Chris Tucker and Hollywood icon Marlon Brando.

'Wanna Be Startin' Somethin'

This is the opening track to Thriller, and the fourth single from the album. Its lyrics are about strangers spreading rumours to start up arguments for no good reason.

It was originally written for his sister La Toya Jackson about her troubled relationship with her sisters-in-law, but Michael recorded the song himself, with La Toya sometimes performing it at her concerts. Despite being released as a single, a music video was never made for the song.

'Human Nature'

This ballad was originally written by keyboardist Steve Porcaro, based on a conversation he had with his young daughter Heather after a tough day at school. He, along with his bandmates from the band Toto, were helping with the production of Thriller, but he had not intended for the song to be used by Jackson.

However, producer Quincy Jones heard a demo version and thought it would be a great fit. Jones brought in songwriter John Bettis to rewrite the verses, whose lyrics were about a passerby in New York City. It was produced by Jones and performed by members of Toto alongside Jackson.

'Smooth Criminal'

One of Michael's signature songs, an early version was written in 1985, titled 'Al Capone' and later released on Bad 25.

The lyrics "Annie, are you OK?" is used in CPR training courses, and Michael is known to have taken a CPR course. Resusci Anne, otherwise known as 'Annie' in English-speaking countries, is the name of a mannequin commonly used in CPR training. Trainees are taught to say "Annie, are you OK?" to the dummy in order to check if the patient is conscious.

Its iconic gangster-inspired video featured Michael and his dancers perform a seemingly impossible forward lean, created using strings and wires. For live shows, a hitching mechanism co-patented by Michael was built into the floor of the stage and the performers' shoes.

'Black or White'

This pop-rock anthem for racial equality was the lead single for Dangerous in 1991, and topped charts around the world including the UK.

Its music video featured various stars of the time, including Macaulay Culkin, Cheers actor George Wendt and even Bart and Homer Simpson. The song's main riff is often incorrectly credited to Guns N' Roses guitarist Slash. His guitar is actually heard in the skit that precedes the album version of the song.

'I Just Can't Stop Loving You' (with Siedah Garrett)

The first single taken from Bad, it was also the first of five number ones from the LP in the US. The presence of Siedah Garrett on the track was a last-minute decision by Jackson and Quincy Jones, after the first two choices for the duet, Barbra Streisand and Whitney Houston, both declined.

Garrett was a protégé of Jones who also co-wrote 'Man in the Mirror', and did not know that she would be singing the song until the day of the recording session. The original version contained a spoken intro by Jackson, recorded while he was in bed.

'Rock With You'

Written by Heatwave's Rod Temperton, this song was originally titled 'I Want To Eat You Up', but it was quickly changed to fit Jackson's image as a wholesome heartthrob. It is also considered one of the last hits of the disco era.

Like the album's title track 'Off the Wall', this song was originally offered to Karen Carpenter, but she turned it down.

'Man in the Mirror'

Despite being one of Jackson's signature songs, this was actually written by Siedah Garrett and Glen Ballard.

After Jackson's death in 2009, this song received more downloads than any other of his tracks. and reached number two in the UK, having been number one earlier in the week.

'The Way You Make Me Feel'

The third single taken from Bad, this was the first song that featured a love interest for Michael in the video. She was played by dancer Tatiana Thumbtzen, and in the video, Jackson seduces her with his dancing.

One of Jackson's most famous career performances was this song at the Grammy Awards in 1988, with a stripped down intro.

'Thriller'

The title track of the world's best-selling album was written by English disco pioneer Rod Temperton, and was originally called 'Starlight'. The song also features horror icon Vincent Price performing a tongue-in-cheek 'rap'. Price recorded it on his second take, after it had been written by Temperton in the taxi on the way to the studio!

A 14-minute film was made for the song directed by John Landis, in which Jackson turns into a zombie and performs a dance routine. It has often been voted the greatest music video ever made.

'Don't Stop 'Til You Get Enough'

The first single from Off the Wall was the first solo recording over which Michael Jackson had full creative control. After filming the movie The Wiz, Jackson asked the film's musical director Quincy Jones if he knew of any producers to help with his future solo career. Jones suggested himself, and the two began work on Off the Wall.

The song introduced Jackson's falsetto voice and vocal hiccups, which would become one of Jackson's signature techniques.

'Beat It'

This song and its video helped Thriller become the world's best-selling album of all time. Producer Quincy Jones had wanted to include a rock song in the vein of The Knack's 'My Sharona', though Jackson reportedly had never previously shown an interest in the genre.

The lyrics relate to life on the streets and gang activity, something Jackson was very detached from. Eddie Van Halen played the guitar solo, after doing it as a favour for Jones, and was not paid aside from two six-packs of beer!

'Billie Jean'

There are several claims on the meaning behind this classic song's lyrics. One suggests that they came from a real-life experience, in which a female fan claimed that Jackson (or one of his brothers) had fathered her twins. However, Jackson stated that it was actually based on groupies he had encountered.

The song was promoted with a short film that broke down MTV's racial barrier, and his performance on Motown 25, in which he premiered his 'moonwalk'.